"Everything old is new again" goes the popular saying. And, starting in summer 2024, two Princess Cruises' ships will call for the first time at a U.S. East Coast destination with more than 300 years of history. Here's the scoop.
Princess has announced that the ships will sail into historic Yorktown, VA, during a series of custom-curated itineraries. Travelers can explore that seaside port destination or, alternatively, take a Princess shore excursion to either Colonial Williamsburg or Jamestown. (See photo above of a July 4th celebration with fife-and-drum performers in Colonial-era attire. Photo by York County Tourism)

Overall, Princess is planning five, day-long port calls — three on the 2,200-passenger Island Princess and two on the 3,080-passenger Emerald Princess.
That's all we know right now. But Princess promises that "additional details, including specific sailing dates, itineraries and shore excursions, are expected to be announced in the coming weeks."
"We believe that these voyages will go over extremely well with both loyal Princess fans looking for something new, as well as new-to-Princess travelers who desire to sail close to home," says Shelby Steudle, president, Pavlus Travel. "This is an incredibly special port with history dating from the 1600s. It played a prominent role in the American Revolution. In many ways, America took root here."
She suggests contacting your professional travel advisor today to indicate any interest. That way, when Princess releases more details and the voyages open for sale, you'll have the best chance of snagging the perfect stateroom or suite.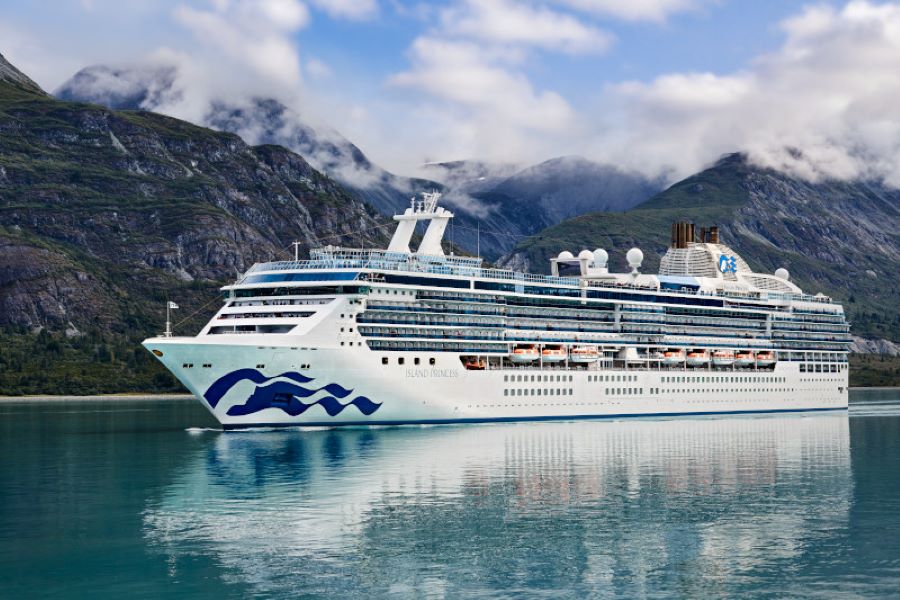 New East Coast Port of Call 
"Princess.is already well known for our unique itineraries that appeal to our guests who gravitate toward interesting historical and cultural opportunities," says John Padgett, president of Princess Cruises. "Yorktown is perfectly in tune with that philosophy, offering not only a glimpse at the Revolutionary War but also dining, shopping and activity options with wide-ranging appeal. It's a win-win for everyone," 
Padgett added that the new itineraries are even more significant as interest builds ahead of events and festivities across Virginia to commemorate the 250th anniversaries of the Revolutionary War and the Declaration of Independence.
Yorktown played a pivotal role. In fall 1781, General George Washington's Continental Army and French allied forces at Yorktown successfully besieged General Charles Lord Cornwallis' British army. 
On October 19, Cornwallis surrendered, effectively ending the American Revolutionary War and ensuring U.S. independence.
Upcoming Celebrations
Celebrations for the 250th anniversary of the American Revolution, the Revolutionary War, and the independence of the United States in the Commonwealth of Virginia, will begin this year and run through the 250th anniversary of American independence in 2026.
Despite destruction during the American Revolution, the U.S. National Park Service says this about Yorktown: "Today, there are still some tangible reminders of Yorktown's historic past that have survived, giving much of the town a colonial atmosphere."
The park service suggests that "during your visit to Yorktown, stop at the Nelson House on Main Street, the home of Thomas Nelson, Jr., a signer of the Declaration of Independence, and commander of the Virginia Militia during the Siege of Yorktown."
The Roots of American History 
Today, the U.S. National Park Service maintains and manages the Yorktown Battlefield site, part of Virginia's Colonial National Historical Park. It's a popular tourist spot, particularly for travelers with a passion for American history.
"Our community is rooted in history and it is an important part of our visitor mix," says Kristi Olsen-Hayes, director, York County Economic & Tourism Development. "We are honored that Princess Cruises sees the value in bringing their customers to Yorktown." She adds that more visitors coming to the area via the cruise line will contribute to the region's economy, benefiting retail, restaurants, and regional attractions."
As the first major big-ship cruise line to call at Yorktown, Princess says that it understands and appreciates the significant role it plays in boosting area tourism. As it does with its other homeports and ports of call, the cruise line plans to work with local tour operators to showcase this East Coast region for cruise guests.
A Trio of Historic Options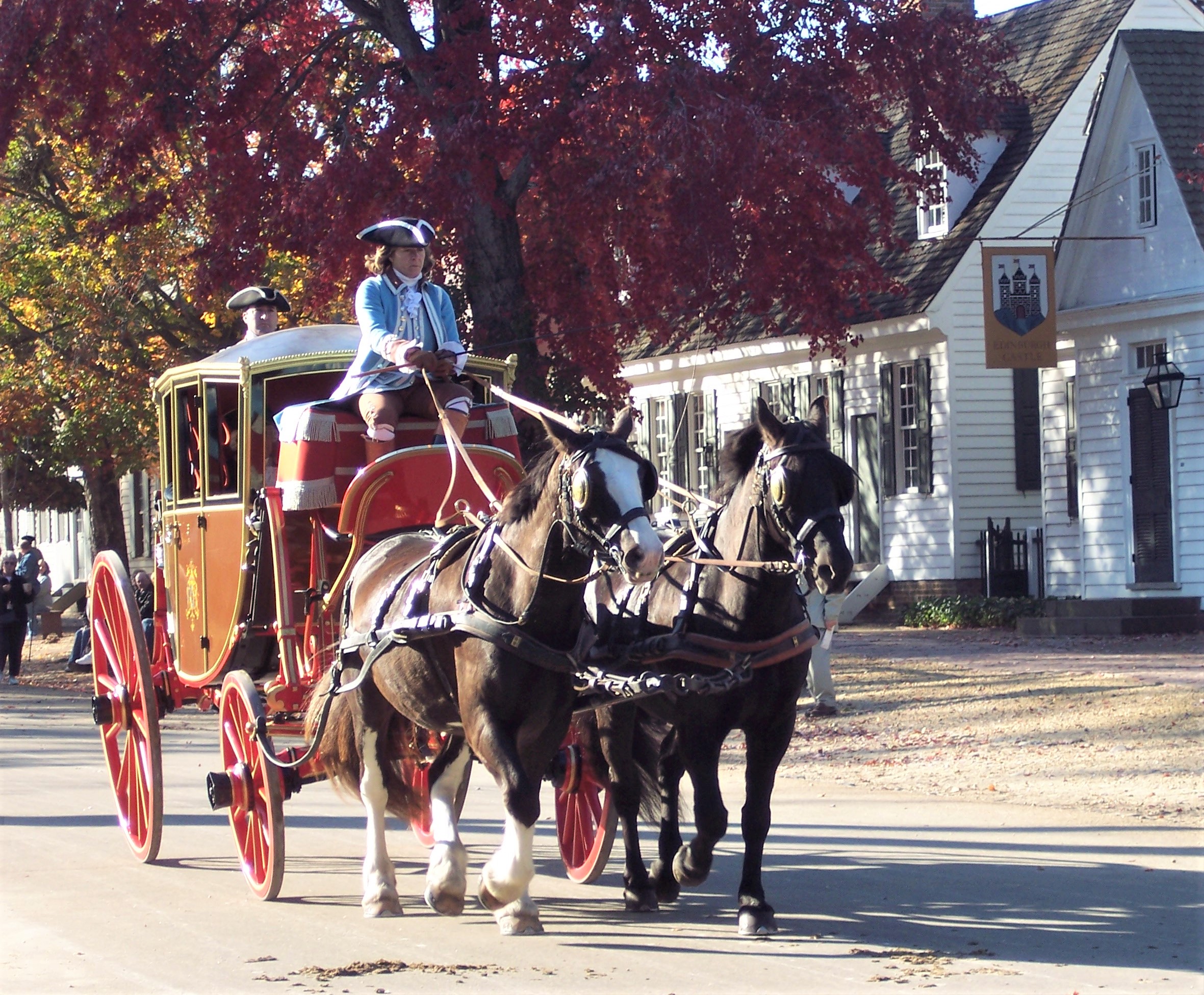 "We couldn't be more excited about this incredible opportunity to add this truly unforgettable destination experience," Padgett notes. As a native Virginian, he "can attest that an itinerary that offers the chance to visit Colonial Williamsburg, Jamestown and Yorktown promises to be a most welcome addition for our guests."
Yorktown's three centuries of history are reflected in everything from revolutionary battlefields to 18th Century homes. Picturesque streets provide a lovely backdrop for art galleries, antique and specialty shops. Plus, attractions such as the Watermen's Museum offer hands-on programs and exhibits for all ages.
Entertainment abounds. So, keep your ears peeled. You may hear a fife-and-drum performance. In addition, travelers can stroll along Yorktown's scenic riverwalk. It's lined with charming restaurants and shops that offer views of the York River.
East Coast: Colonial Williamsburg and Jamestown
Princess expects that a visit to the 301-acre, reconstructed Colonial Williamsburg will be a highly popular shore excursion. Guests will discover the former capital of Virginia, and learn why this British colony was America's most prosperous at the time. Most buildings are atop original foundations.
What's nifty is that cruise guests can stroll the same streets — often viewing people in authentic, 17th and 18th century attire. They'll see horse-drawn carriages, and explore many original buildings, homes, and shops.
Adding authenticity? Cruise guests will peruse rare animal breeds, historic Colonial trades and lovingly restored gardens. In many ways, guests will likely feel as though it's a trip back in time.
Or, if cruise guests instead prefer to visit Jamestown, that historic site is just a 30-minute motorcoach ride from Yorktown. Jamestown was the first permanent English settlement in North America. Three cultures contributed to its heritage — European, North American and African.
So, again, if you're interested in these voyages to Yorktown with opportunities to visit Williamsburg and Jamestown, we'd suggest alerting your professional travel advisor today. That way, the advisor will watch for updates from the line. He or she will then let you know when more details about the itineraries, pricing, accommodations and shore options are available.
The Love Boat Meets History
Princess gained widespread fame with U.S. travelers in the late 1970s and 1980s, thanks to "The Love Boat" TV series. Several Princess ships were used in filming those episodes. People tuned in weekly to see the latest antics of the "Love Boat" crew. In addition, real-life TV or movie stars often portrayed the passengers.
The Meandering Traveler has written several blogs about Jill Whelan, who played Captain Stubing's daughter Vicky on the series. For a fun "read," check out Part One and Part Two. Plus, we did a follow-up in 2022 when the "classic Love Boat cast" met the "new cast" of the "Real Love Boat" TV series.
Delving into that television history is certainly one way to explore the past. But another enticing way is to sail into Yorktown. VA, on a Princess port call. Just think of it as an adventure into American history, made possible by a modern-day, MedallionClass "Love Boat!"
Important Notes from Pavlus Travel
If anything does tweak your interest in the story and you DO have questions about specific pricing, brochures, savings, accommodations, accessible options and so on, please contact us at 800-528-9300. Or visit us online at Pavlus Travel's official agency Web site; there you can "live chat" with us online too!
This blog site is designed for "basic, general information" about travel. It's not staffed by travel advisors.
Any price examples used in the above blog are subject to change. They also do not represent the full range of options; a travel advisor can assist with additional information.
Please don't use the Reply Section below if you are asking for pricing, travel dates, accommodations, brochures or other specific requests. Please use the 800 number or online link. 
Thanks for reading!