As August winds down, The Meandering Traveler has selected top picks for the month's "Top Travel News Tidbits." From restarted Southeast Asia river cruising to a new Ireland accessibility option and the resumption of Sydney-Auckland-New York flights, here are our top picks. And for fun, there's a great new VIP White Glove tour with a Presidential limo option!
1. Regent Seven Seas Cruises Unveils 2024-2025 Voyage Collection
On the luxury cruise front, Regent Seven Seas Cruises announced its new 2024-2025 Voyage Collection. It has 160 new port-intensive itineraries, 21 more sailings than in the 2023-2024 season.
In addition, the voyages offer 130 overnight stays. So, guests have optimum time ashore for "destination immersion."
The new schedule is definitely a global portfolio — with voyages to all seven continents. Regent Seven Seas' vessels will take guests in the lap of luxury from Africa and Arabia to Asia, Australia and New Zealand.
But cruisers will also find sailings closer to home. For example, Canada/New England, Alaska, Bermuda and the Caribbean/Panama Canal are on tap too. Guests can also opt for such favorite regions as the Mediterranean and Northern Europe.
Rounding out Regent Seven Seas' 2024-2025 offerings are voyages to South America and the South Pacific, as well as scenic sailings of Antarctica.
More RSSC Highlights
Voyages range from seven nights to four Grand Voyages and the 150-night 2025 World Cruise, "Away in Wonder."
What else is new? Well, travelers will find new 14-night Alaska sailings. In addition, Regent Seven Seas Cruises will offer more western Europe sailings than ever.
Also, the ships will make some maiden calls for the brand. For example, new ports of call will include Santander, Spain; Heimaey, Iceland; Djupivogur, Iceland; Maløy, Norway and Calais, France.
"Our 2024-2025 Voyage Collection has been curated to provide guests the chance to experience new cultures and gain new perspectives, across thousands of nautical miles," says Jason Montague, president and chief executive officer, Regent Seven Seas Cruises. "The collection is filled with opportunity after opportunity to connect with the world around us."
For a more complete ship-by-ship look at the 2024-2025 Voyage Collection, the new itineraries and highlights, check out the Regent Seven Seas Cruises' press release about this new lineup.
Top Travel: Seven Seas Grandeur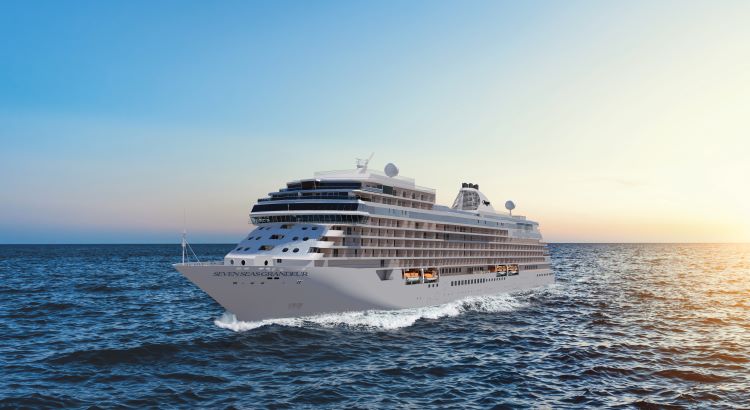 In July 2024, Seven Seas Grandeur, the line's newest ship, will begin sailing in the Mediterranean. Commencing in Rome and ending in Barcelona, the new ship will operate five voyages.
The ship will overnight in Monte Carlo, Monaco; Venice, Italy; and Istanbul, Turkey, giving guests plenty of time to explore ashore.
In August 2024, Seven Seas Grandeur will sail a 16-night transatlantic voyage from Barcelona, Spain to New York. From that port she'll sail to Canada and New England and also visit Bermuda.
Seven Seas Grandeur will end 2024 and begin 2025 with 12 Caribbean and Panama Canal voyages. Then the ship will cross the Atlantic Ocean on a 14-night voyage from Miami to Barcelona.
For more information on Seven Seas Grandeur, visit this Regent Seven Seas webpage. 
2. Top Travel Development: Viking Restarts on the Mekong River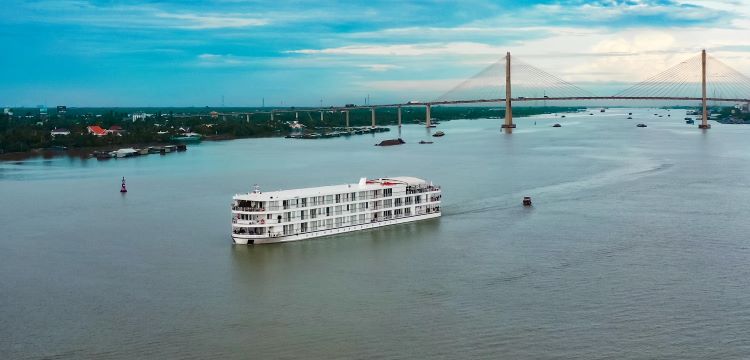 Don't you just love it when you have a choice of more travel options? Here's one in exotic river cruising.
For the first time since 2020, Viking is back on the Mekong River. The 80-passenger Viking Saigon is now merrily sailing along with departures scheduled through March 2023. Then, there's the usual seasonal break and the 2023-2024 season will begin in July 2023.
Purpose-built for that Southeast Asian river, the ship will sail between Kampong Cham, Cambodia and My Tho, Vietnam. The cruise is part of Viking's 15-day "Magnificent Mekong" itinerary, with 16 tours included in the cruise fare.
With 40 outside staterooms, Viking Saigon is Viking's newest river vessel in the region. Viking Saigon features the clean Scandinavian design for which Viking is known. All staterooms have hotel-style beds and floor-to-ceiling sliding glass doors with a Veranda or French Balcony.
Viking Saigon's Public Spaces 
What will guests find in terms of public spaces on board? For those seeking to relax or alternatively, work out, aboard, Viking Saigon offers a spa, fitness center, infinity pool and the open-air Sky Bar on the Upper Deck.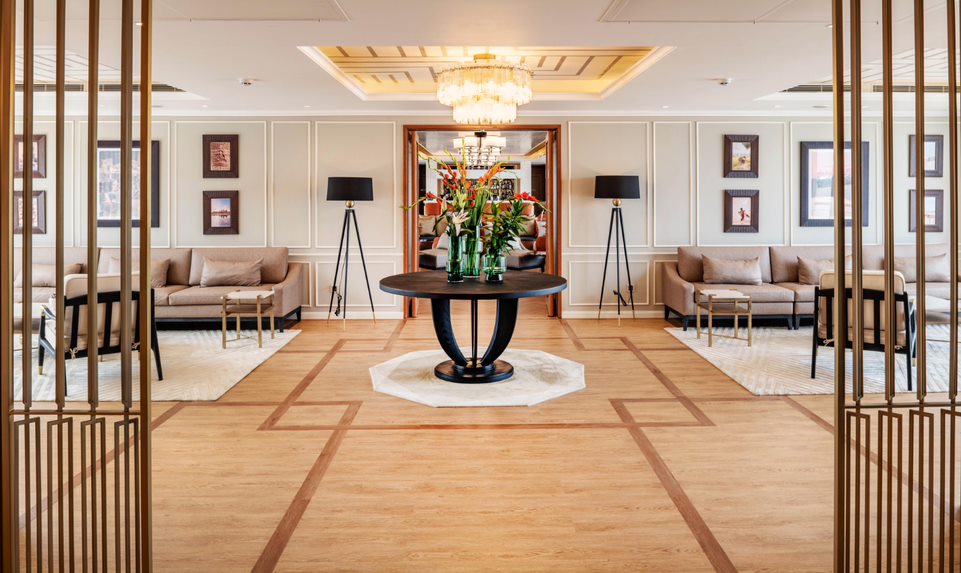 The immersive itinerary is split into half land time, half river cruise. On the eight-day river voyage, guests will sail the Mekong and visit silk towns, fishing villages, monasteries and floating markets.
Bracketing that cruise are hotel stays in Hanoi, Vietnam; Siem Reap, Cambodia; and Ho Chi Minh City (Saigon), Vietnam. Viking's guests will explore Hanoi's Old Quarter and attend a performance by Apsara dancers, as well as see the sights of Phnom Penh by cycle rickshaw.
Angkor Exploration
Certainly, the big highlight of the entire journey will likely be a visit to ancient Angkor, a UNESCO World Heritage Site. Now comprising magnificent ruins in the jungle, this Khmer city and empire flourished between the ninth and 15th centuries.
The top draw is Angkor Wat, but many are also captivated by the hauntingly gorgeous Ta Prohm. At the latter, jungle vines intertwine with the ancient ruins.
3. "Accessibility" Buggies Added for Ireland's Cliffs of Moher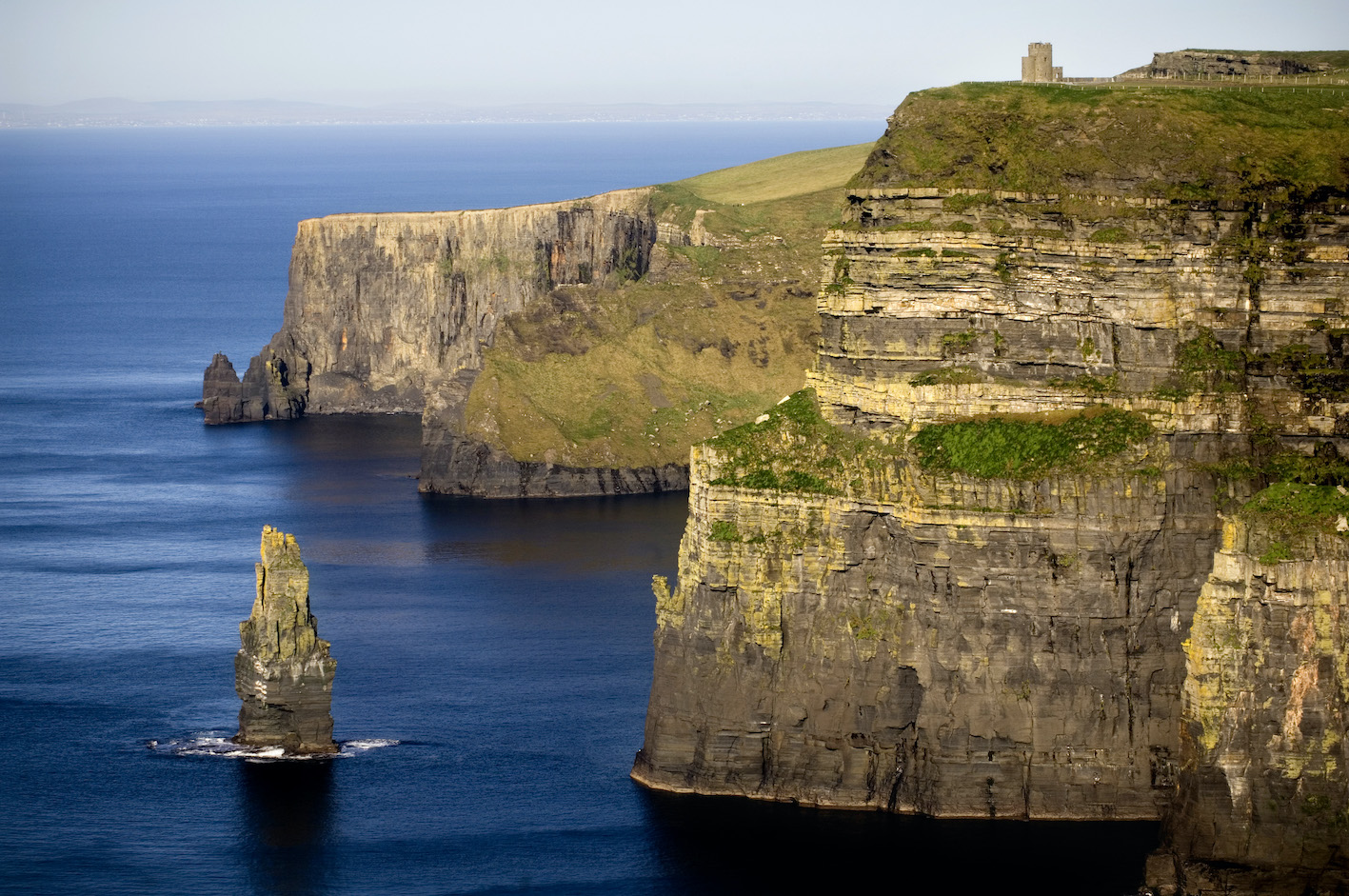 Travelers with mobility needs who head to the famous Cliffs of Moher in Ireland's County Clare have a new accessible touring option. Thanks to two new electric buggies, nicknamed "The Lifts of Moher," those visitors can better enjoy the experience.
Named the "Burren Buggy" and "Wild Atlantic Shuttle," these golf buggy-style carts are operated by trained staff. They'll take riders on guided tours — heading for the viewing platforms overlooking the majestic cliffs.
Likewise, they'll also transport guests to the iconic 19th century O'Brien's Tower. "The beauty of the experience is that users get to see and learn about the cliffs in a way that they wouldn't have otherwise," says Geraldine Enright, director of the Cliffs of Moher Experience.
Rising 700 feet at their highest point, the Cliffs of Moher stretch nearly five miles along County Clare's western coast, The cliffs were awarded UNESCO Global Geopark status in 2011.
Exploring the Cliffs of Moher
Paved pathways around the visitor's center site make it easy to enjoy spectacular Atlantic Ocean views. Travelers can see Ireland's Aran Islands from the cliffs, for example.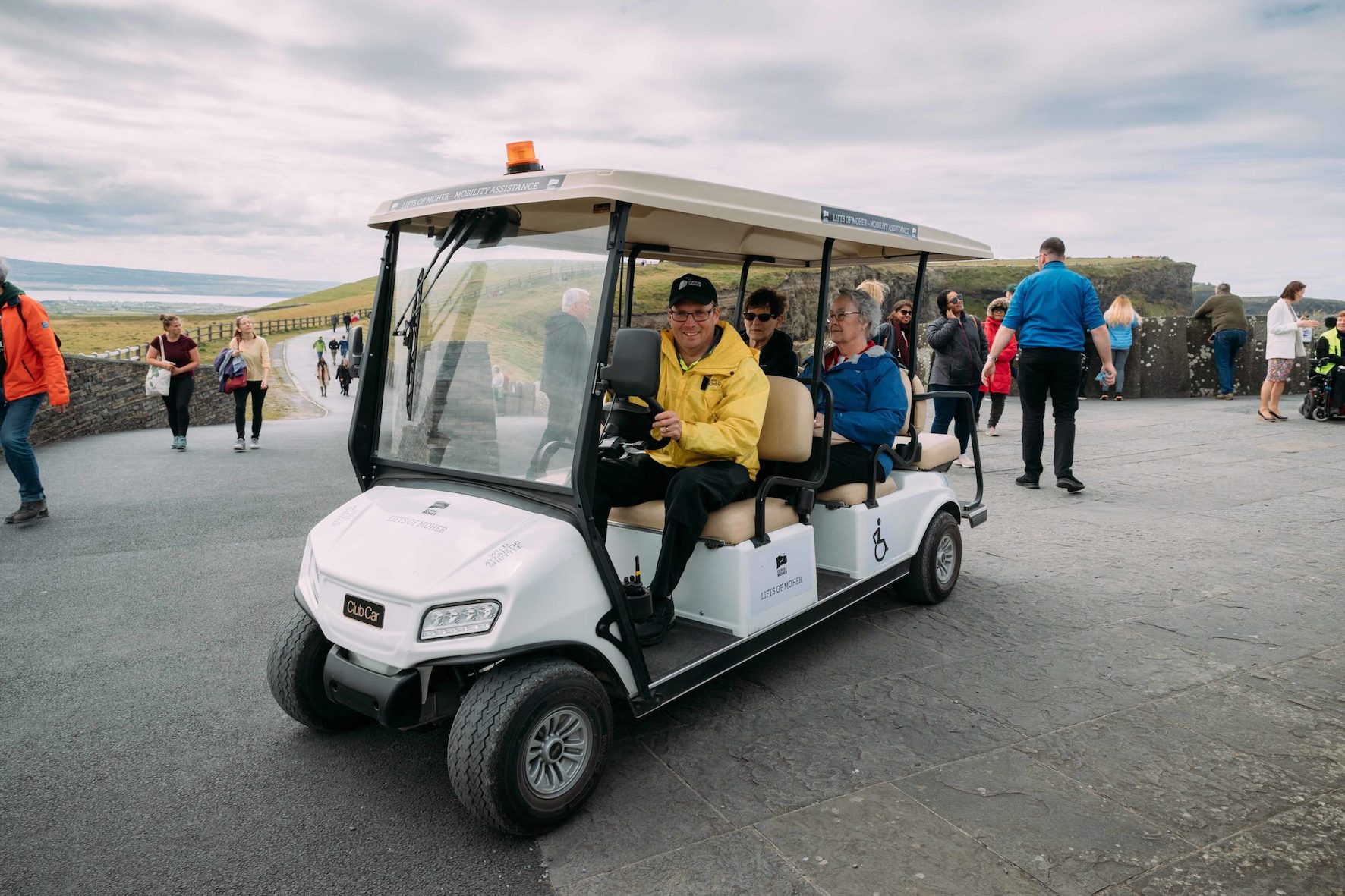 As for the new buggy rides, they're free of charge and based on availability. No pre-booking is required. Officials say that the buggies can accommodate those with mobility issues, the elderly, their families and caregivers.
"The buggies are electric in keeping with our sustainability ethos and they are widely accepted by onlookers recognizing the care and service offered by the Cliffs of Moher Experience to those in need," Enright notes. "The feedback has been overwhelmingly positive."
Likewise, it's also good to know that the Cliffs of Moher's visitor center has free Wi-Fi, is fully accessible, and offers accessible parking and wheelchairs. For more information, visit the Cliffs of Moher accessibility website page.
4. Celebrity's 4th Edge-Class Ship on the Horizon
Sparks flew this month as workers at France's Chantiers de l'Atlantique shipyard welded a ceremonial coin to a massive steel docking block. That formed the new keel of Celebrity Ascent, the fourth in Celebrity Cruises' Edge-class series. And it signaled the ship moving to the next stage of construction.
According to the legend – and a tradition that has spanned centuries – the laying of the coin is thought to bless and bring good fortune to the ship. So, when's it coming? Celebrity Ascent will begin sailing in late 2023.
This new ship is a sister to Celebrity Edge, Celebrity Apex and Celebrity Beyond; the latter is a new ship that begins sailing this fall.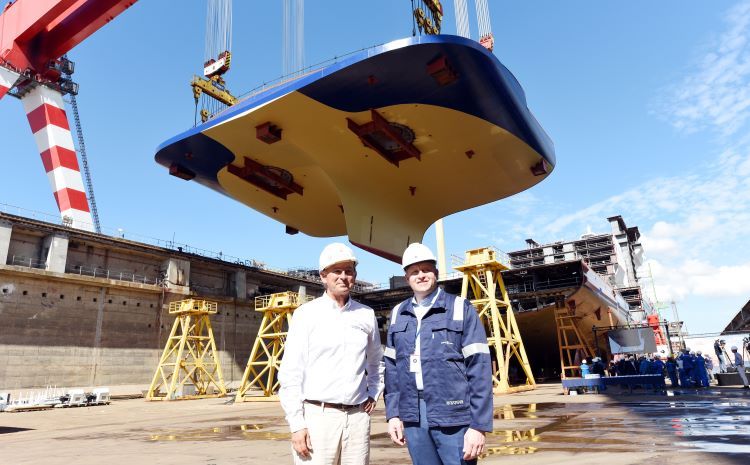 Participating in the shipyard's maritime ceremony were Jason Liberty (shown in the photo above wearing a blue jacket), president and CEO, Royal Caribbean Group, Celebrity's parent company, and Laurent Castaing (also shown above) general manager of Chantiers de l'Atlantique.
"It's exciting to have our entire fleet back in the water, again, and moments like this reaffirm our bright future," says Liberty.
Relaxed, Luxury Resort at Sea
In addition, Lisa Lutoff-Perlo, president and CEO, Celebrity Cruises, attended the ceremony. She adds that "Celebrity Ascent will be the epitome of a relaxed luxury resort at sea."
At 17 decks in height, Celebrity Ascent will be about 66 feet longer than the original Celebrity Edge. In addition it will have more space and more luxury onboard, the line says.
Meanwhile, look for Celebrity Ascent to officially debut at Port Everglades in Greater Fort Lauderdale, FL, on December 3, 2023. During the inaugural Caribbean season, she'll sail alternating seven-night eastern and western itineraries.
Bookings are now open. Check the itineraries here and chat with your travel advisor about options.
5. Qantas to Restart New York-Sydney Route via Auckland Stop in 2023
Qantas will restart flights between New York and Sydney, Australia, via Auckland, New Zealand, starting in June 2023. The "flying kangaroo" will return to New York three days a week initially.
Following a three-year COVID-induced hiatus, the South Pacific is reopening again. Cruisers, in particular, should be cheering as many cruise lines are again sailing Australia/New Zealand itineraries.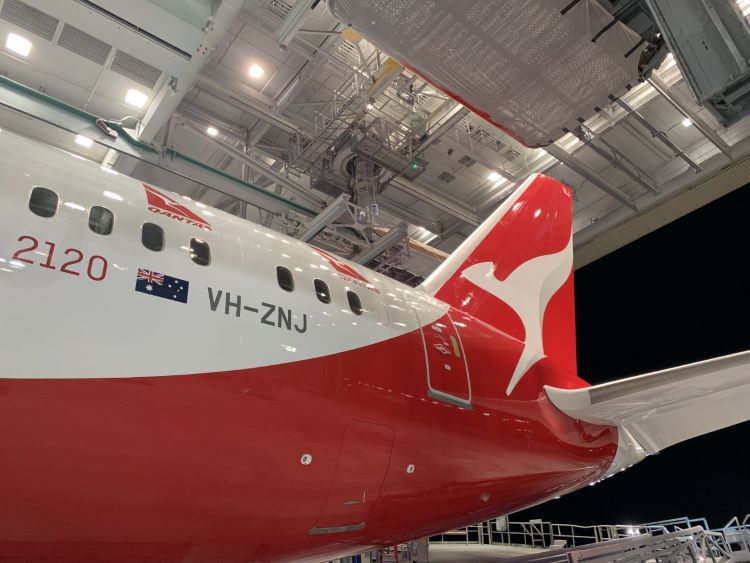 Qantas says its Boeing 787 Dreamliners will operate the flights. Three new Dreamliners will arrive at Qantas in 2023. "Customer feedback on our direct London and Rome services show how well-suited our Dreamliner cabins are to longer international flights like these," said Alan Joyce, CEO, Qantas Group.
Top Travel Tidbits: New 787 Dreamliners
The airline designed those planes with more room and fewer seats than most of its competitors. "We can't wait to return to New York," Joyce says. "It's made possible by the delivery of new aircraft, which have been caught up in delays that have impacted lots of airlines."
He adds that flying with a stop in Auckland offers better connectivity from more Australia destinations before the plane sets out on a nonstop, 16-hour flight to New York. The flights are currently open for sale.
Upgrades to Qantas Lounges
In addition, look for upgraded Qantas lounges in the South Pacific too. Qantas is making a multimillion-dollar investment to build new lounges. 
Air travelers will find those in Port Hedland and Rockhampton, Australia, plus Auckland. "We know how much our customers value being able to relax before their flight, whether they're flying from a major regional port or an international hub," says Joyce.
Qantas has now reopened almost all of its 51 domestic and international lounges, including its Los Angeles First Lounge earlier this month. The lounge at Honolulu, Hawaii, is scheduled to reopen in coming months after a light refresh to its furniture and amenities.
Here's a look at the full press release with more details.
6. Aqua Expeditions' Luxurious Aqua Mare Now Sails the Galapagos Islands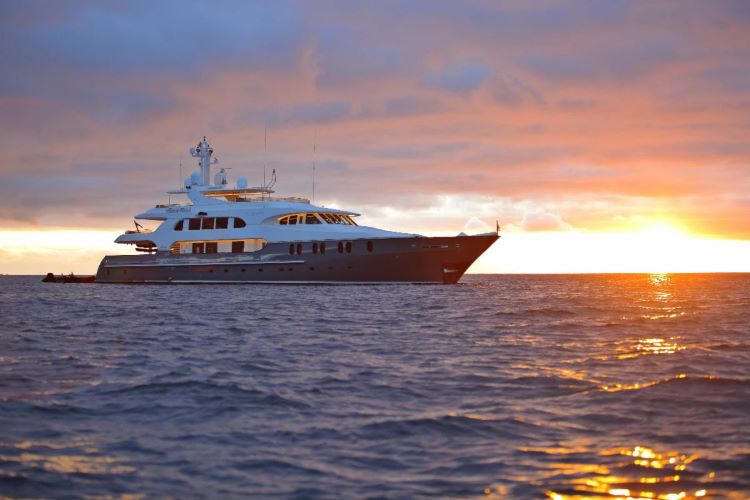 Aqua Expeditions, a small-ship, luxury expedition line, expanded its fleet this month. Offering five-star luxury and personalized service, the 16-passenger Aqua Mare superyacht now sails Ecuador's Galapagos Islands.
Guests can choose from two, highly personalized seven-night itineraries, or guests can opt for a combined, 14-night voyage.
Designed and built by the world-renowned Italian CRN yard, Aqua Mare features custom interiors by Francois Zuretti. The ship offers seven individually designed suites.
Top Travel: Spacious Accommodations
Size-wise, they start at 215 square feet. Most spacious is the 861-square-foot Owner's Suite, complete with a 215-square-foot bathroom.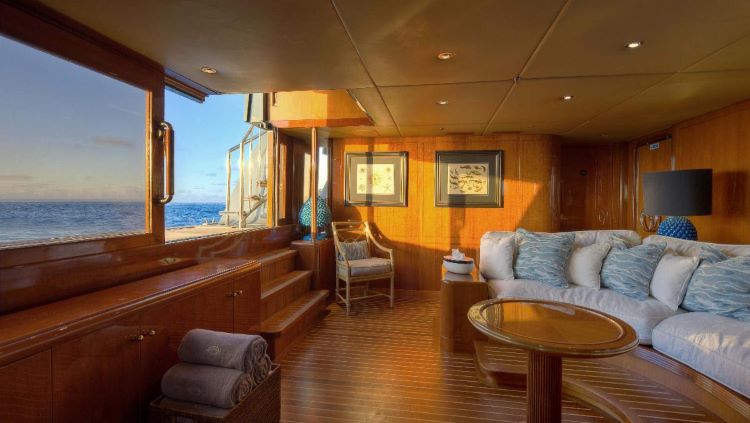 Spread over four decks, the 164-foot ship features a six-person whirlpool, outdoor barbecue area and work-out zone. One stand-out feature is the "Beach Club" located aft on the lower dec. Its panoramic beam-to-beam window opens hydraulically.
More about Aqua Mare
The superyacht features a one-to-one crew-to-guest ratio, a standard of the brand. Guests are served by a crew of 16 including two naturalist guides.
Aqua Expeditions has teamed up with famed Peruvian Chef, Pedro Miguel Schiaffino to curate the onboard cuisine. For example, he's created a Peruvian/Japanese, Nikkei-inspired menu. It offers fresh, sustainable ingredients sourced from local suppliers from Ecuador's Andes region.
What else is on Aqua Mare's menu? Cruisers will find such savory dishes as Galapagueña lobster lettuce wraps with Acevichado dressing, potato llapingachos, tuna crudo, barbecued plantains, shrimp ceviche and more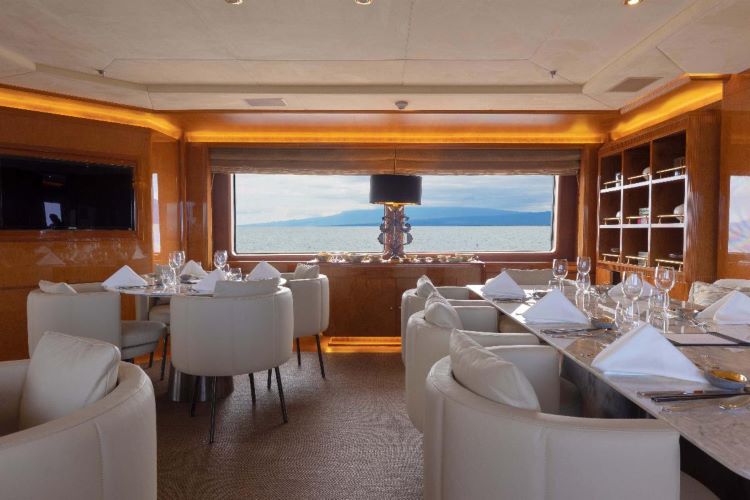 As for exploration, the ship carries two, custom-made tenders and offers twice-daily expeditions. They're led by naturalist guides. Each group is capped at eight guests.
Well-Equipped for Guest Activities
Aqua Mare is also equipped with double kayaks, paddle boards and snorkeling gear. Fares start at $9,450 per person for a seven-night itinerary. Talk to your travel advisor about bookings and also the option to charter the vessel for friends or a family group.
Included in the fare are all meals and beverages (non-alcoholic, premium wines and beer); local transfers to/from recommended flights; all excursions; Galapagos Park entrance fees and an INGALA transit card; laundry service and Internet.
For more information, visit this Aqua Expeditions page.
7. Hyatt Regency Maui Resort and Spa Introduces New Guest Experiences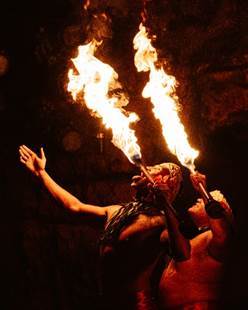 Ready for a Hawaii vacation? Well, this month the Hyatt Regency Maui Resort and Spa, fresh from a multimillion-dollar room and lobby renovation, introduced new or enhanced guest experiences. They spell, "fun, fun, fun!"
Here's a look at some of those guest experiences.
Drums of the Pacific Luau: Celebrating over 40 years at the resort, this nightly luau has been revamped to take guests on a journey through the Pacific. Additions include a lei demonstration, a signature drum number and new, contemporary Hawaiian costumes.
Guests can also experience a three-course dinner broken into three separate vignettes. Plus, there's an open bar with new craft cocktails and Polynesian crafts made by local skilled artisans.
Astrophotography Workshop: Maui is one of the best places to experience crystal-clear star gazing. We'd suggest heading to the top of Lahaina Tower.
On Monday nights, the Hyatt Regency Maui's guests can meet with NASA astronomer Eddie Mahoney to learn about astrophotography. This workshop allows guests to combine their cameras with a new Celestron Deluxe HD telescope. The result is brilliant pictures of the night sky.
More Top Travel Tidbits: New Activities!
Marine Life Talks: The resort's resident Wildlife Team now lead 20-minute Marine Life Talks to teach guests about fascinating marine life. Guests can learn about "Amazing Airbreathers" on Mondays, "Totally Jawsome" creatures on Wednesdays and "Colorful Fish and Spineless Wonders" on Fridays.
Each session includes colorful and laminated sheets to help guests follow along, fun props and an educational coloring sheet they can take with them.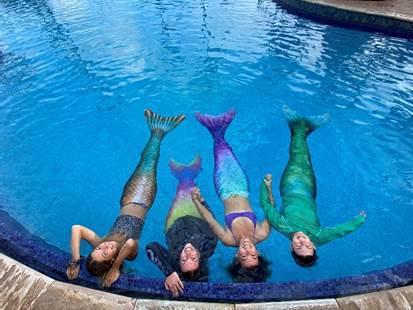 Social Media Mermaid: Teens ages 12 and up can learn to take the best poolside selfies through this engaging program. Guests will create social media content while posing with their very own rented mermaid tail.
Besides making boomerangs, reels and TikToks, teen guests will be taught swimming techniques with those mermaid tails (see photo at right).
And More at the Hyatt Regency Maui…
Family Fun Fitness Classes: Every morning from 9:15 a.m. to 9:45 a.m., families can start their day with a Family Fun Fitness Class.
Sessions include connecting the mind and body in "Fit/Form/Function," dancing in "Dance & Flow," high-energy circuit training in "EveryBODIES Fitness" and the foundations of yoga in "Family Fun Yoga."
8. Oceania Cruises Unveils Vista's Food and Beverage Options
When Oceania Cruises' new 1,200-passenger Vista debuts in 2023, guests can expect many new dining and beverage choices. For instance, they'll discover 400 new recipes and 75 new wines.
Howard Sherman, Oceania's president and CEO, and Franco Semeraro, senior vice president of hotel operations, stress that what constituted the finest cuisine at sea 20 years ago simply wouldn't be the case today. Things change, they say.
"The theme that persists is that of constant innovation," says Sherman.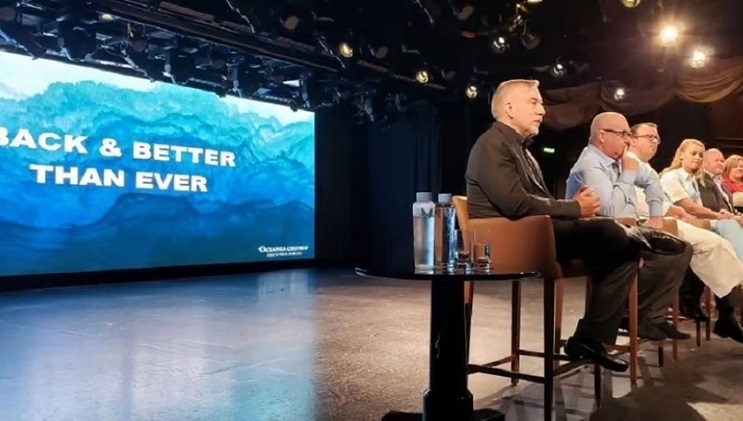 Top Travel "Takeaways"
Here's a rundown of other gastronomic and beverage "takeaways" from the executives about Vista.
New Specialty Dining aboard Vista: Look for a new American-themed specialty restaurant, Ember, onboard Vista.  Another is Aquamar, which will please those seeking wellness-inspired cuisine for breakfast and lunch.
The Return of Several Specialty Restaurants: Loyal past guests who enjoy Toscana, Polo and the Asian-themed Red Ginger will find those on Vista. In an evolution, Polo will offer a higher-level presentation of its cuisine, plus a menu addition — Spanish beef (in addition to the already-served USDA Prime).
No Jacques, but Pepin's Savory Dishes Remain: Jacques, which serves up French cuisine by Master Chef Jacques Pepin on Marina and Riviera won't be on Vista. But guests will find Pepin's dishes every night on the Grand Dining Room menu.
No La Reserve, Experience Shifts to Privee: La Reserve won't return on Vista either. But its popular food-and-wine-pairing special menus (including the beloved Dom Perignon menu) will be served in Privee, the ship's private dining experience.
More of our Top Travel Tidbits
And there's more too. Look for the following on Vista:
New Pizzeria: The casual, outdoor Waves Grill will get an added feature – a new pizzeria.
New French Bakery: Bring your sweet tooth as Vista will offer a new French bakery. We can almost taste the French apple chaussons (translation: turnovers) now. And we can't wait for the variety of beignets either!
New Cocktails, Wines & Non-Alcoholic Drinks:Look for new, inventive cocktails on Vista, plus Ember will offer American craft beers from Miami, New England and beyond. Guests dining at Red Ginger will discover new light-tasting drinks. And Martinis will serve a new series of cocktails concocted with Mermaid gin; the latter comes from the U.K.'s Isle of Wight.
More Nonalcoholic Options: Given the public's desire for nonalcoholic beverages, Vista will deliver with more nonalcoholic wines and zero-proof cocktails. Aquamar will have a robust range of non-alcoholic options.
For a look at everything to know about Oceania's Vista, check out the line's website page dedicated to the new ship. 
9.  Harry S. Truman Little White House in Key West Debuts "VIP White Glove Tour"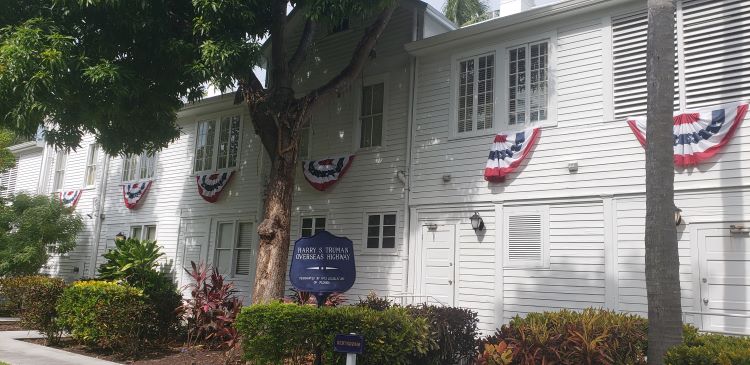 Travelers have been enjoying a visit and tour of the Harry S. Truman "Little White House" in Key West, FL, for years. It's a popular attraction stop for both cruise day trippers and those staying at local hotels.
For luxury travelers seeking the very best, though, check out the attraction's new VIP White Glove Tour, which delivers the "presidential treatment."
As the 33rd U.S. president, Truman spent 175 days in Key West. During this tour, you'll feel that you've journeyed "back in the day." A personal guide will talk about the fascinating history of the Little White House and Truman's Key West life. 
Behind-the-Scenes Look
What's special? This private, behind-the-scenes VIP tour offers access for your exclusive group of up to six guests, plus many exclusive experiences and perks.
Most notable is the look into rooms not normally seen on the regular Little White House tour. Plus, guests on this VIP White Glove Tour will receive:
Complimentary refreshments;
Keepsake souvenir;
Behind-the-scenes glimpse of Truman's custom and original bar;
Exclusive photo opportunities at Truman's desk and custom-built poker table;
Botanical Tour of the beautiful grounds, which have a mix of flora and tropical fruit trees;
Personal access to Little White House archives;
A guided tour of the New Foundation Suite, which includes a tour of several galleries with artwork, photographs and priceless artifacts;
The opportunity to hold certain Presidential artifacts — after donning white gloves, of course.
One of the biggest perks, though, is the following…
Top Travel Tidbit! Truman Limousine Ride
The crowning achievement of this new VIP White Glove Tour is a VIP ride in one of President Truman's 1950 Lincoln Cosmopolitan limousines to the Truman Waterfront.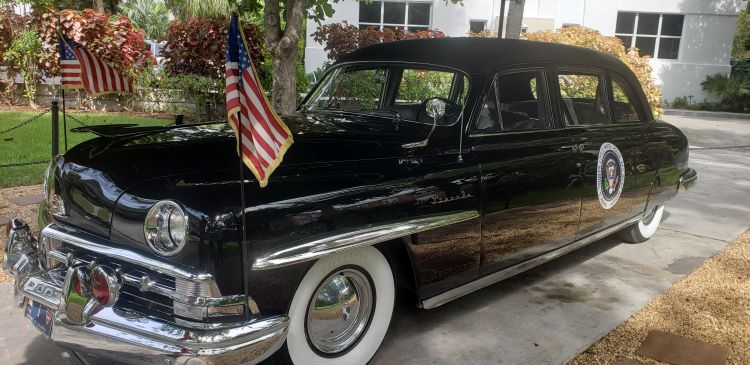 It's a hoot to climb inside the limousine and be driven (akin to a VIP) on Key West's streets. For instance, people ambling along the sidewalks gaze in surprise as they spot the 82-year-old limo.
In turn, the driver hits the Presidential motorcade siren, while onlookers laugh, wave and point.
In a light moment while experiencing this limo ride — sitting precisely in Truman's seat, The Meandering Traveler simply couldn't resist. I rolled down the window, gave a respectful dignitary's "wave" and shouted pleasantly to onlookers: "Hope you'll vote for me in November!"
It was a wonderful, fun experience. People laughed and, for a short time at least, yes, I felt like a real VIP. 
Ticket Information
This luxury VIP White Glove Tour experience costs $645 for up to six people. Advance reservations are needed and tickets can be purchased at this site. 
For top travel options — cruise or hotel — in Key West, chat with a professional travel advisor.
10. Silversea Opens Expedition Voyage Sales for Silver Endeavour
When the former Crystal Cruises ceased operations earlier this year, The Meandering Traveler was so sad. The good news is that the two classic ships in the Crystal fleet have since found a new home with a revitalized, new Crystal Cruises, set to launch in 2023.
In addition, the nearly new Crystal Endeavor expedition ship was sold and will soon sail for Silversea Cruises, a brand of Royal Caribbean Group.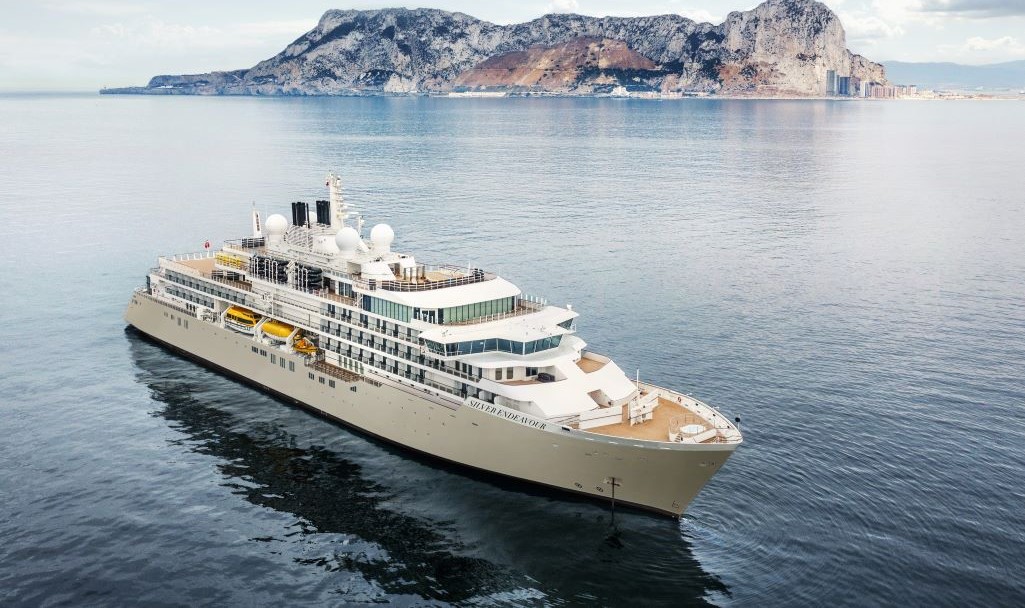 Today, the ship is being transformed into Silver Endeavour. In August, cruise sales for the ultra-luxury expedition ship's upcoming cruises opened! Look for this beauty to begin sailing with 12 adventurous Antarctica voyages. Those begin November 21, 2022.
Silver Endeavour will offer voyages of five to 20 days. Those will include Silversea's "Antarctica Bridge" fly-cruise sailings, as well as an extended 'Deep South' expedition and a new 10-day "Antarctic Peninsula" voyage.
Top Travel Tidbits: New Era in Expedition Cruising
Silversea has also unveiled the ship's seven suite categories. They're among the most spacious accommodations in expedition cruising.
"We are delighted to open sales on Silver Endeavour's inaugural voyages, marking a new era in ultra-luxury expedition cruising," says Roberto Martinoli, president and CEO, Silversea Cruises. "Silver Endeavour will unlock some of the planet's most remote and extreme destinations, welcoming guests in Silversea's trademark level of comfort."
For more about Silver Endeavor, check out the line's website. For bookings on Silver Endeavour, talk with your travel advisor about departure dates, itineraries, accommodations, accessibility needs and air ticketing. 
That's the scoop for this month's "10 Top Travel News Tidbits," our anecdotal look at the month's happenings on the travel/cruise scene.
Important Notes from Pavlus Travel
This blog site is designed for "basic, general information" about travel. So, it's not designed to provide specific pricing nor is it staffed by travel advisors.
Please don't use the Reply Section below if you are asking for pricing, travel dates, accommodations, brochures or other specific requests. 
That said, we are most happy and eager to assist you. Here's how…
If anything does tweak your interest in the story and you DO have questions about specific pricing, brochures, savings, accommodations, accessible options and so on, please contact us at 800-528-9300.
Or visit us online at Pavlus Travel's official agency Web site; there you can "live chat" with us online too!
Thanks for reading!
"