Building on 18 years of front-line Disney Cruise Line and Crystal Cruises experience, Mandy Mac Mullin, a personal travel planner for Pavlus Travel & Cruise, certainly has a unique portfolio of travel expertise. So, when she dreams of her personal "best bucket list" destinations, we wonder: "What are they?"
Here's a gleaning. Her top pick that she'd love to visit is Churchill, Manitoba. That town on Hudson Bay is 11,000 miles from her second choice, Antarctica, "The White Continent."
That, in turn, is 11,000 miles away from her third choice, the "Emerald Isle" of Ireland, which she's happily visited in the past.
2024 Best Bucket List Spots
Why did Mac Mullin pick those specific destinations? For Manitoba and Antarctica, it's all about the critters.,"I love seeing animals in their natural habitats," she acknowledges.
For instance, one past bucket list trip she took was an African safari with an incredible stay in a treehouse and a search for the "Big Five." However, she says, "We only saw four of the Big Five animals. So, that's a great reason to go back at some point!"
In the future, she'd also love to see Quokkas in Australia. Okay, we have to ask: "What the heck is a Quokka?" Just click this link to see photos and information from the San Diego Zoo.
Best Bucket List: Polar Bears in Manitoba
But first up, "my next bucket list trip involving animals is to see polar bears," Mac Mullin stresses. One great option for those who feel the same way is Tauck's six-day "Manitoba: Polar Bear Adventure." Guests can choose from multiple departures in October 2024.
"This six-day tour offers convenient access to a North American destination where one can view magnificent polar bears in the wild," Mac Mullin says. "U.S. travelers simply book at flight to Winnipeg, Manitoba, Canada. From there, Tauck's 'included' chartered flight will head for Churchill."
Within and around that town in northern Manitoba, polar bears are frequent visitors to the town in fall. Those on the Tauck tour will venture out on two excursions aboard a tundra vehicle.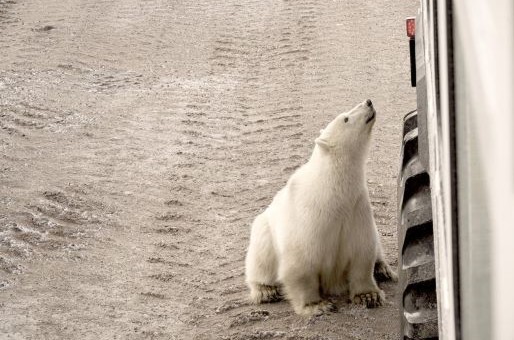 This "raised" vehicle is built high above the ground for safety. It's out of any polar bear's reach. Also on this tour, people will have an opportunity for dog sledding.
In particular, "this six-day Tauck tour makes a great option for those who may not have time for a longer Arctic experience — such as one that explores Svalbard in Arctic Norway."
So, what's the cost? Here's the scoop. At press time, Tauck's pricing for this Manitoba tour started at $8,690 per person, double occupancy. Solo traveler rates started at $10,536; prices are subject to change.
"In addition, for this tour, Pavlus Travel offers a cash-back benefit toward our customers' flights or additional pre- or post-cruise nightly stays," Mac Mullin explains. "That's a great value, so be sure to call us to take advantage of that."
Best Bucket List: Penguins in Antarctica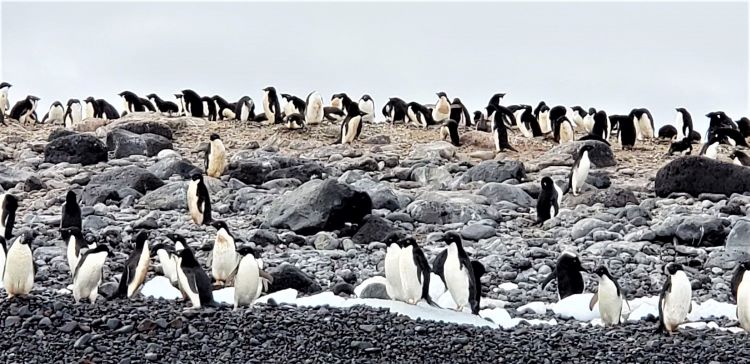 For her second "best bucket list" choice, Mac Mullin would love to see penguins at play. So, she'd opt for Silversea Cruises' ultra-luxury, 10-day Antarctica itinerary, roundtrip from Puerto Williams, Chile.
Silversea offers many departures between November and March. All of Silversea's Antarctica voyages include a pre- and post-cruise overnight hotel stay in Santiago, Chile.
Plus, these cruises that transit the Drake Passage all include a roundtrip charter flight between Santiago and Puerto Williams, regardless of whatever fare is chosen.
"In addition, this expedition cruise includes such Antarctica excursions as kayaking, Zodiac rides, and landings ashore for hikes or wildlife spotting," she adds. At press time, Silversea's port-to-port fares for this polar vacation started at $8.950 per person, double occupancy. Solo travelers will pay a starting price from $12,438.
Silversea's door-to-door fares (with all-inclusive value) started, at press time, at $13,700 per person, double occupancy, and $16,625 for a solo traveler. All prices are subject to change.
Added perk? "Pavlus Travel also offers its customers a 10 percent cash-back benefit off the Silversea cruise fare, so give us a call for the maximum price benefit," says Mac Mullin.
Pricing above is based on Silversea's February 12, 2024, departure; other departure dates may have higher pricing. All pricing is subject to change. 
The White Continent
The Meandering Traveler has published several recent blogs about Antarctica travel. Here's one about penguin-spotting during our Silversea Antarctic expedition in late 2022.
Another published a few weeks ago discussed Silver Endeavour's "Antarctica Bridges" sailings. Unlike the example Mac Mullin gave above, these forego the Drake Passage transit.
Guests instead fly on a cruise-line-arranged charter flight (included in the fare) to/from King George Island in the South Shetland Islands.
Best Bucket List: Country Roads of Ireland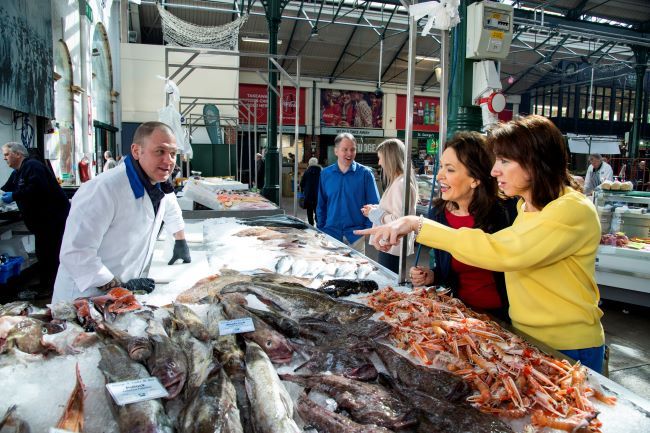 Leaving the "critter focus" behind, though, and tapping into gorgeous scenery, Mac Mullin would love to return to the "Emerald Isle." She particularly recommends Insight Vacations' 12-day "Country Roads of Ireland" escorted tour.
That begins in Dublin, Ireland, and concludes in Belfast, Northern Ireland, U.K.
"This trip is great for myself and others who've been to Ireland previously, but now desire to return and see and do more things off the beaten path," she says. Of course, the itinerary includes such marquee destinations as Dublin and Cork.
"But it also takes guests to explore lesser-known spots including Galway Bay along Ireland's western coast, and Londonderry in Northern Ireland," Mac Mullin points out.
Many tours, entry fees, hotel stays and other features are included. In addition, this vacation also includes 11 breakfasts and five dinners. "While there are many departures to choose from, I recommend May for a less busy time," she recommends to Pavlus' clients.
At press time, pricing for this Insight Ireland vacation started at $2,624 per person, double occupancy. Insight's single supplement is based on the tour cost.
So, solo travelers typically pay one $2,624 fee, plus a single supplement ranging (at press time) from $550 and $960. Pricing is subject to change.
Talk with your personal travel planner for the specifics at the time of booking, though. "One big benefit of using Pavlus Travel is that we offer our clients a 10-percent discount on this Insight tour," Mac Mullin adds. "That's a great value."
Desire ideas for a post-tour stay in Belfast? Then, check out The Meandering Traveler's recent blog about the 10 Best Belfast Attractions.
Wealth of Cruise and Travel Expertise
At Disney Cruise Line, Mac Mullin helped handle guest's travel challenges and Disney's port operations. At Crystal, she served for three years as a crew member on Crystal Serenity and Crystal Symphony.
The travel professional also graduated with a sport-and-event-marketing degree from the University of South Alabama. Plus, she's a veteran traveler to destinations both close-to-home and far-flung across the globe.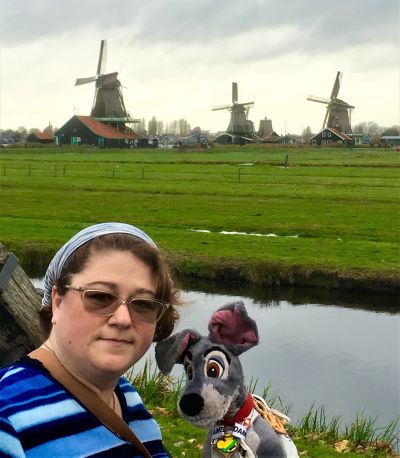 During one overseas trip, she visited windmills in The Netherlands. On another, "I soared across the sky while hang gliding in Rio de Janeiro," she explains. "It was almost magical with Sugarloaf Mountain viewable in the distance and a memorable landing on Copacabana Beach."
Tapping into her eclectic travel background, Mac Mullen today works remotely as a Pavlus personal travel planner from her home office in Kannapolis, NC. The agency's customers trust her to create the perfect vacation.
She says that many opt for a trip with Viking, Tauck or Trafalgar. What are a few of her "takeaways" about these brands? Why does she recommend them to her clients?
Viking Inclusiveness
"I like the inclusions," she says about Viking. "When cruising, just getting into a port and getting the lay of the land can be an incredible added expense. But Viking offers both convenient docking locations and complimentary excursions that 'wet your whistle.'"
For example, (as shown below), Viking docks within the heart of Paris near the Eiffel Tower. So, guests can take a city tour to start, gaining some knowledge about the port and destination.
"From there, "you can best spend your free time on something that may have sparked your interest on the Viking tour," she adds.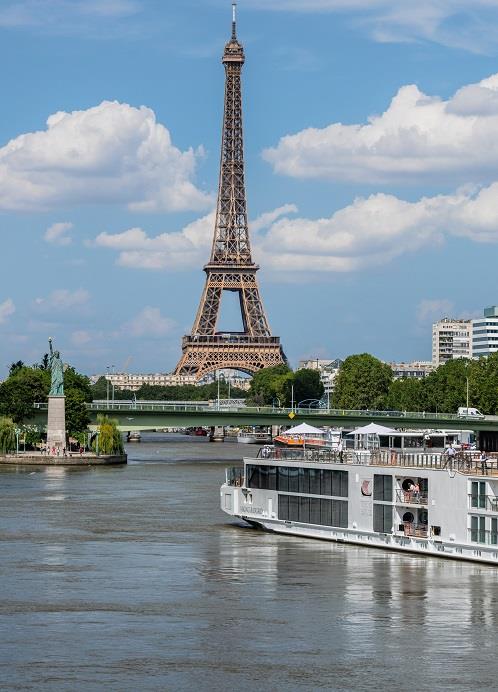 Hassle-free Tauck
"Hands down, Tauck is the perfect travel experience for someone who wants to see it all and wants great service – with all the on-site details expertly handled by a Tauck tour director accompanying the trip," according to Mac Mullen. "Guests avoid hassles and instead just relax and enjoy their vacation."
Describing Tauck as "the best of the best," she emphasizes that "I love Tauck's added touches. There are many river cruising and tour choices out there and Tauck adds some unique experiences."
Inland Expertise with Trafalgar
Trafalgar offers a wide variety of land tours, often to exotic locations. "It seems that there isn't a corner of the world that Trafalgar or their family of brands doesn't touch," Mac Mullen notes.
In particular, she recommends Trafalgar to people looking to visit the less-crowded destinations across the globe. In addition, she believes Trafalgar is great for cruise guests who've cruised often but now want to spend more time within the interior of a country.
Going "Local" and Socializing
Many consumers say one of the top benefits of their global travel is the ability to socialize with people from other cultures. They love immersing themselves in the local lifestyle, cuisine, heritage and traditions.
Mac Mullin couldn't agree more. "I'm very social," she acknowledges. "I love meeting new people from destinations around the world. Also, I enjoy authentic local experiences. I love tasting the foods and drinks that 'the locals' enjoy."
She's done that in these destinations, which she cites as favorite past vacation experiences:
Cape Town, South Africa, for "great food, wine and, of course, animals."
Belfast, Northern Ireland, for "its authentic nightlife scene; murals throughout the city; friendly locals who are usually happy to share a pint with visitors; and, along the Antrim coast, the beauty of Giant's Causeway."
The Galapagos Islands including Isabella Island, in particular, for "excellent snorkeling, blue-footed booby sighting, tortoises and pretty beaches."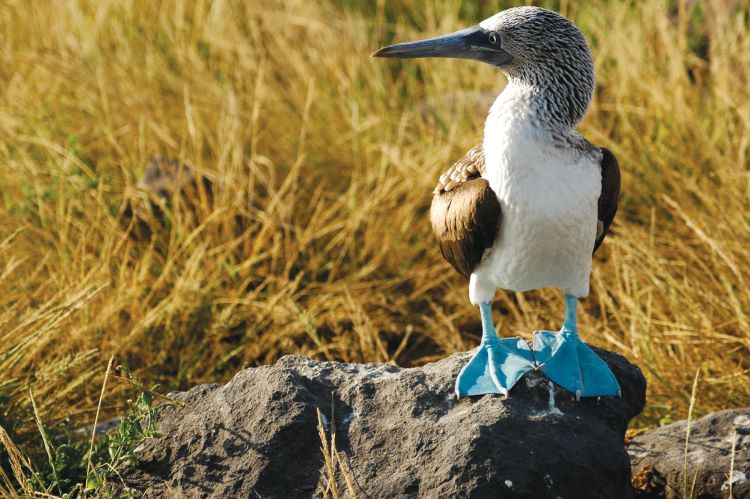 If she and her husband are seeking to sail out on an affordable cruise, they might turn to Norwegian Cruise Line. For a little more pampering, they might choose Celebrity Cruises.
Too Many to Count
But, again, given her background with Disney Cruise Line and Crystal Cruises, she's highly familiar with the full range of contemporary, premium, luxury and ultra-luxury cruise products. She also enjoys river cruising.
"I've been on too many cruises to count," she quips. "But I love being on the water. There's nothing better than savoring the views from one's private veranda."
While cruising, Mac Mullin also dives into "trivia nights and contests" and looks forward to meeting fellow passengers. 
Home and Away
While at home in Kannapolis, NC, she and her husband Joe often spend their free time bowling and playing Texas "Hold'em." Plus, they enjoy the company of their two dogs, Kona and Blarney. The dogs are "Maltipoos," a Maltese-and-poodle combination.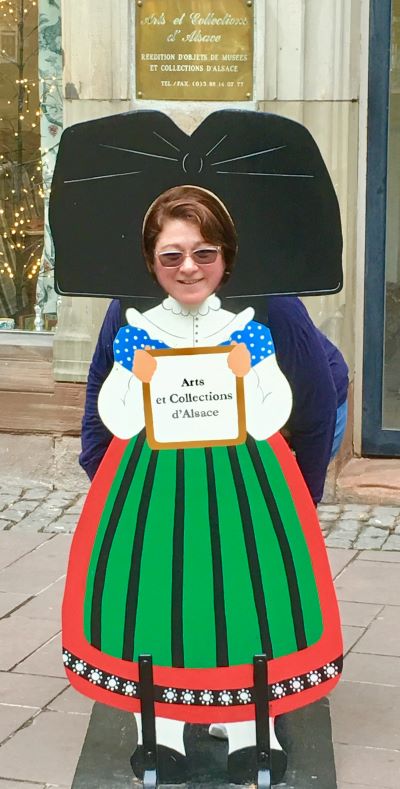 Working from her home office, she strives to do all possible to assist Pavlus' clients and create their perfect vacation. In particular, "I love to hear their travel hopes," she explains.
"Plus, I enjoy sharing little tidbits about destinations I've personally experienced during my own travels," the professional advisor stresses.
Good to know? During her initial discussions with clients, "I always like to give a few options that they may not have considered," she says. "My goal is to provide choices that can enhance each trip. I strive to do what I can to ensure my clients have a fabulous time."
Her daily workload might range from booking a contract air ticket or hotel stay, to much more complex arrangements. For instance, she's recently planned a complex, week-long extension to a Viking Rhine River cruise.
Pavlus' clients were headed to Normandy and France's wine country. So, she created a customized itinerary that included everything from independent hotels to sightseeing tours, from train rides to flights.
Parting Thoughts
Her top tip for travelers this year? It's simple: Pack light!
"Having too much stuff both wears you down and makes it hard to get from Point A to Point B," Mac Mullin tells us. "You can always do laundry when you get to your final destination. Many hotels and ships offer laundry service for a fee. Some even have self-serve laundries."
That's the advice she'll be following if she gets to "take off" for any of those "best bucket list" adventures in 2024 or beyond. Whether that's polar bear viewing in the Arctic, watching penguins in Antarctica or gazing at lovely country scenery in Ireland, she says, "I'm ready!"
Important Information from Pavlus Travel
If anything tweaks your interest in this blog and you'd like to talk about a future vacation, please DO call us at 800-528-9300.
Definitely, if you have questions about specific pricing, brochures, savings, itineraries, dates of travel, accommodations, accessible options and so on, please contact us.
Again, call us at 800-528-9300 or visit and "live chat" at Pavlus Travel's official agency Web site.