Strongly believing that "cruising is a great way to see parts of the world and then decide if you wish to return later for even more in-depth land exploration" is Donna Fontenot, a 23-year Pavlus Travel advisor.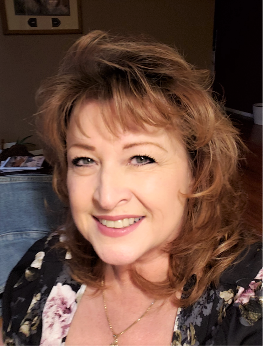 That assessment is backed up by Cruise Lines International Association's (CLIA) research. At least 90 percent of cruise guests say their cruise vacation is a good way to sample destinations for possibly taking a non-cruise vacation later.
(Tauck's Joy is shown above sailing the Danube River in Austria. Photo by Tauck.)
In fact, 57 percent of those polled say they've returned to a place they once visited on a cruise. That number soars to 72 percent for Millennials.
Whatever those statistics, though, cruising itself is clearly a top vacation choice. Peering into the travel advisor's own vacation world, we've learned that Fontenot absolutely loves cruising, both ocean and river.
Her favorite ocean cruise activities? Of course, those include relaxing and savoring the cuisine. But yes, she also enjoys dancing the night away.
Pavlus Advisor: Cruising the World
Throughout the year, Fontenot expertly customizes cruise, tour and land-based vacations for clients from her Pavlus Travel remote office in Summer Lake, NM.
She brings a personal perspective to her discussions with clients. For instance, she's truly enjoyed sailing on Oceania Cruises for its "fabulous food."
She's also appreciated several voyages with Holland America Line for the wonderful crew's "keen eye for details."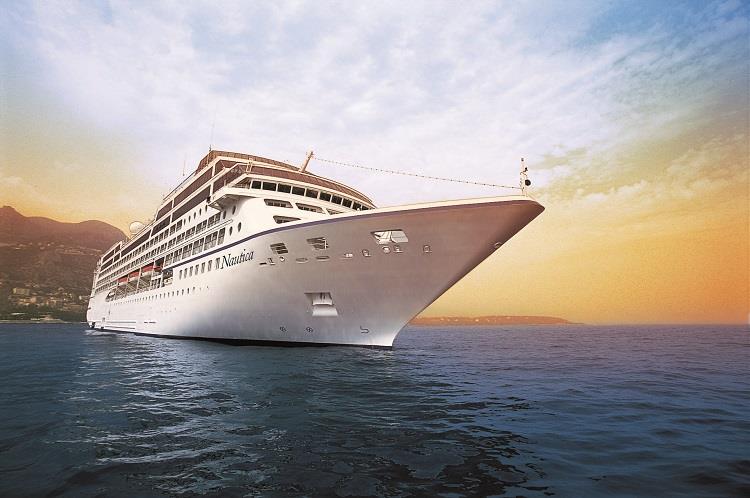 And as for Princess Cruises, "it's always fun," she stresses. In fact, it's so much so that Fontenot has booked her own seven-night Discovery Princess voyage in November 2023. She's looking forward to experiencing one of the "Love Boat" line's newer ships.
Coincidentally, The Meandering Traveler ventured to Los Angeles earlier this year to find out more about Discovery Princess' new, exclusive "360: Extraordinary Experience." It's a new perk for suite guests, so check out our first-hand report from the ship. 
Pavlus Advisor: River Cruising
While ocean cruising is a favorite activity, Fontenot also "loves river cruising as it gives me a chance to slow down and enjoy a specific region. On a European river cruise, for example, travelers will often sail directly into the heart of a city center."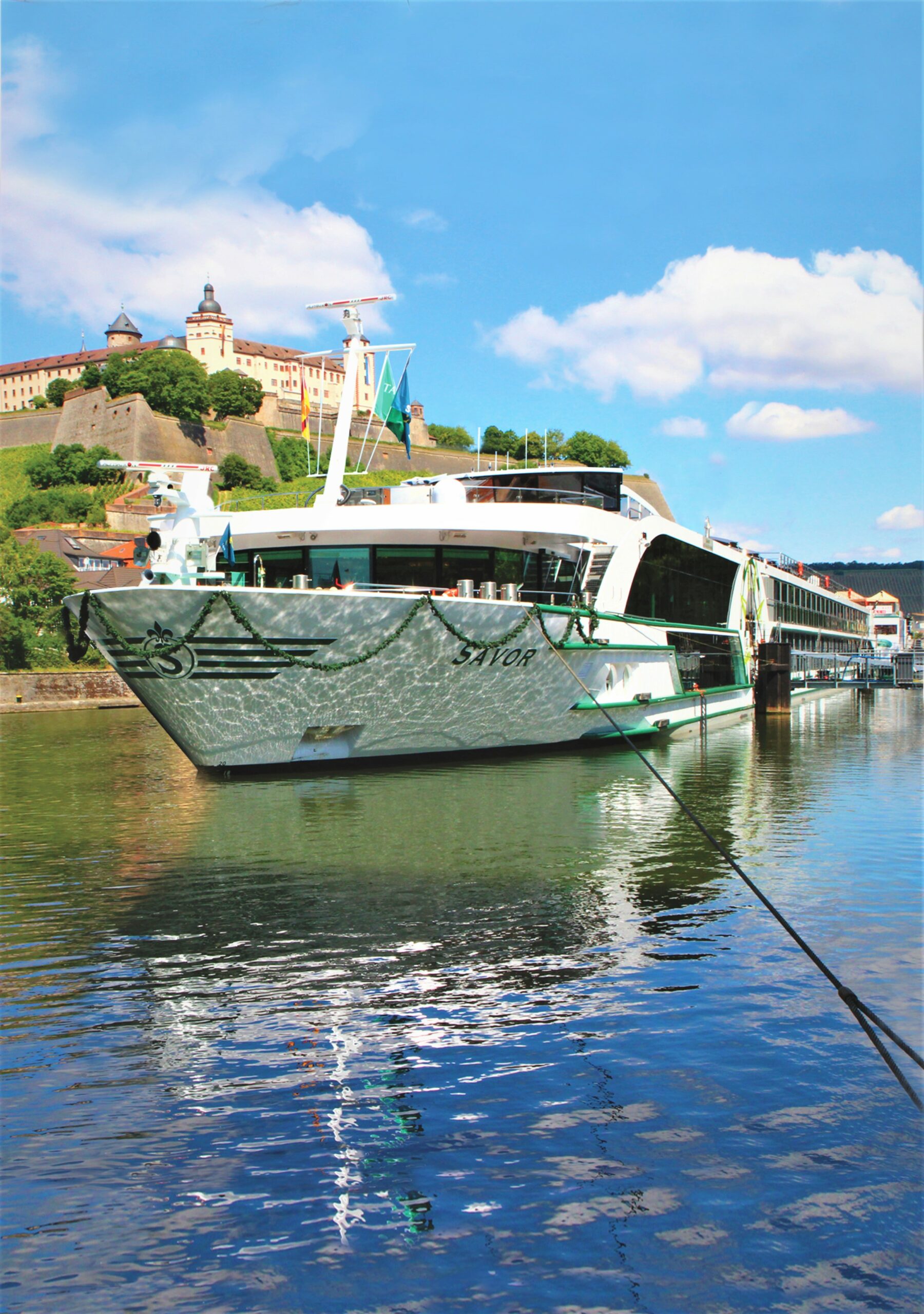 That means "plenty of time to explore at one's leisure," plus immersive walking tours or other excursions, she says. For example, cruisers can walk off their river vessel and, at times, just five minutes later, they'll be strolling a Christmas market and sampling gingerbread cookies and gluhwein.
Having traveled on seven — we repeat SEVEN — Tauck vacations in the past, Fontenot can't wait to experience Tauck's "Rendezvous on the Seine" river cruise in France. She plans to go in spring 2024.
At press time, Tauck's starting fare for that specific Seine cruise was $5,590 per person, double occupancy. Fontenot also says that all Pavlus' clients booking that and other Tauck cruises also will receive an added-value perk. Pavlus is the world's top seller of Tauck, so the travel agency really knows the product inside and out.
Describing Tauck as "a great fit for my clients," Fontenot says that the company delivers a high-quality, all-inclusive product, whether that's an exotic journey, cruise tour or river cruise.
"The travel supplier also has well-educated tour guides, quality educational excursions, and good options for individual families and multi-generational tours."
AmaWaterways' Bordeaux
Another top, high-quality river cruise line is AmaWaterways. Next spring, you might spot Pavlus advisor Fontenot sailing on that river line's "Taste of Bordeaux" voyage within France.
What's special? AmaWaterways is known for its friendly crew members, great attention to detail, savory onboard cuisine and more. The line also provides some tours with easy, regular and active options.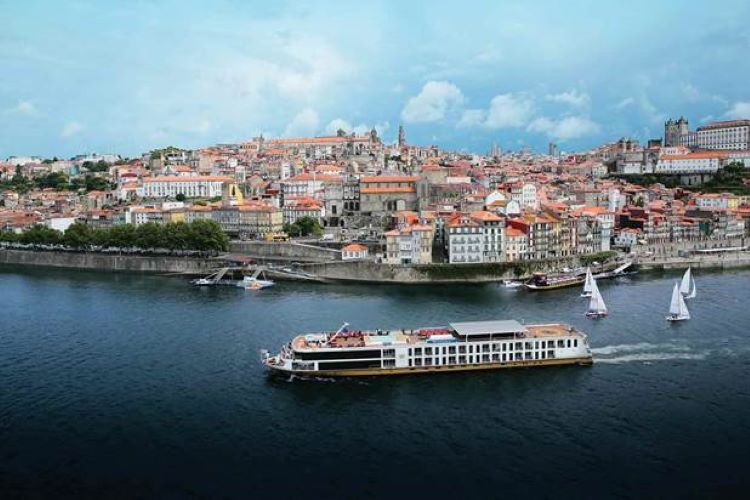 Plus, AmaWaterways' river cruise fares include beer and wine (lunch and dinner) and an excursion in every port. At press time, fares for the line's"Taste of Bordeaux" cruise that Fontenot plans to take started at $3,699 per person, double occupancy; pricing is subject to change. 
A bonus? "Pavlus also offers our guests an additional saving," she stresses.
Pavlus Advisor: Extensive Skill Set
Prior to arriving at Pavlus Travel in 2000, Fontenot was employed by another travel agency for two years. In addition, she spent five years at Avis, the rental car company.
Tapping into that extensive travel industry experience and skill set, "I handle all aspects of my customer's travel desires, whether that's a luxury ocean cruise, African safari, pampering river cruise, luxury escorted tour, polar expedition cruise, train journey, airline/contract air ticketing and more," she emphasizes.
For instance, she has one valued client who enjoys booking three or four back-to-back cruises or tours to create a longer, more robust vacation. That's an industrywide trend that many travel advisors are seeing for their clients' trips this year.
"So, I fill in any gaps between each of those segments with hotels and trains," she says. "I also arrange private transfers, private city tours and all aspects of the often-complex air journey."
That includes not only flights to start the vacation and to return home, but also air tickets needed to connect the various vacation segments.
Pavlus Advisor: Top Spots and Brands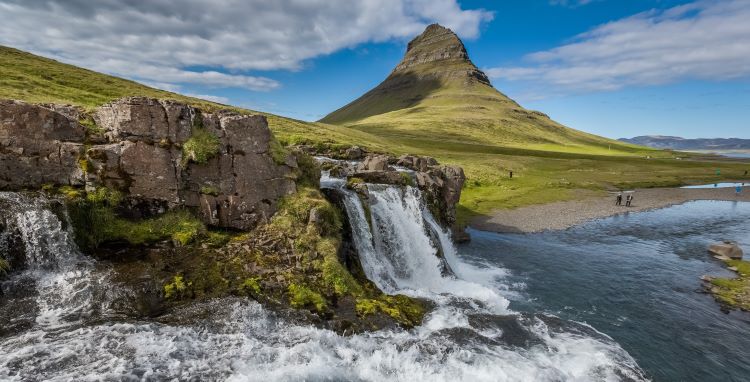 We asked Fontenot about what she's she's seeing in 2023 for top destinations. Where do travelers desire to go? "Iceland is really hot right now," she tells us. "Everyone wants to go to Iceland." The Galapagos Islands are also in demand.
Another marketplace trend is that "I have also booked a lot of tours to Egypt this year," Fontenot explains.
Popular travel brands for her clients traveling this year and next include Viking, "the thinking person's cruise." The line also has a "no kids" policy on most voyages, and strong global coverage, given its robust fleet.
Fontenot says one reason that her clients like Viking is what's included. Cruise fares include both beer and wine for lunch and dinner. Plus, guests receive one included shore excursion in every port.
Guests also appreciate being able to pre-purchase the Silver Beverage package and to pre-pay their gratuities.
Oceania and Regent Seven Seas
Many of Fontenot's other clients enjoy Oceania Cruises' medium-sized ocean ships, the line's hefty destination focus and high-quality cuisine.
For Pavlus Travel's customers seeking pure ultra-luxury, Fontenot recommends all-inclusive Regent Seven Seas Cruises: "With this pampering line, guests get everything included in one nice package for one price. My clients truly like that aspect."
Best of all,  she adds: "They don't have to worry about anything, other than where to go next!"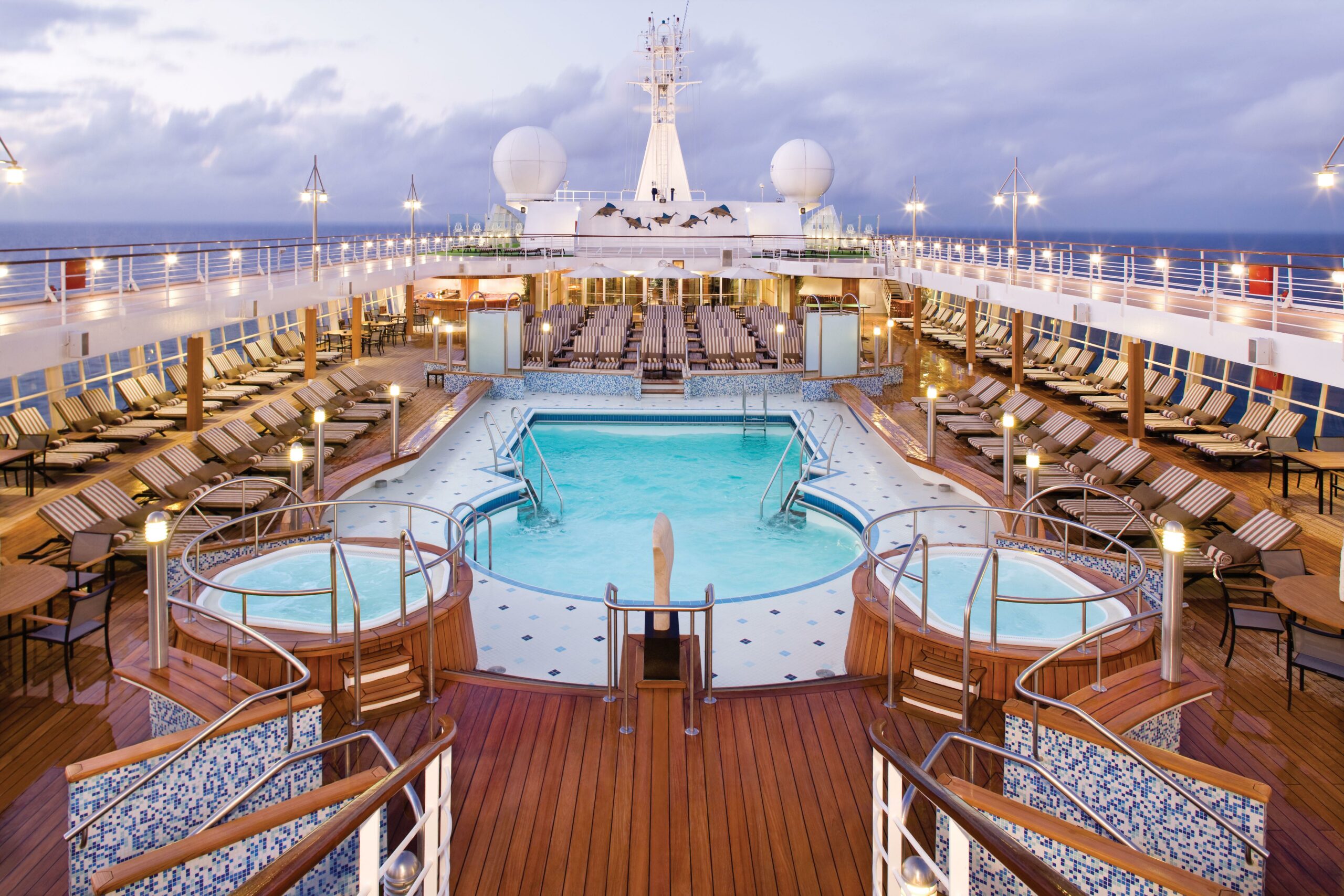 Pavlus Advisor: Travel Tips
For a land-based getaway this fall, Fontenot suggests a stay at the Club Med Cancun. She calls that "a wonderful option with lots to do for families and active travelers." She's personally headed for a five-day stay there. 
As Fontenot travels the world, she's aware of the larger-than-usual crowds in airports. Here are two of her proactive travel tips if you're boarding airplanes this year.
"First, pack a carry-on with a few spare clothes," she says. That way, if you arrive at your final destination but your checked bag doesn't for some reason, you'll still have items needed to fully enjoy the start of your vacation.
"Second, if possible, when booking any cruise or tour, try to arrive at least one day early." Then if there are any unexpected travel "blips" such as a last-minute airline flight cancellation, you won't worry about missing the start of your cruise or escorted tour.
Savoring the Experiences
Once travelers get to where they're going, though, "it's all about savoring experiences," Fontenot tells us. "For instance, on a past trip, my ziplining and whitewater rafting adventures in Costa Rica were wonderful."
But the travel planner's most unforgettable experiences unfolded in South Africa's Kruger National Park. "During one early morning game drive, we watched the elephants amble down to the river to cool off and get a fresh drink of water, and that was amazing," she emphasizes.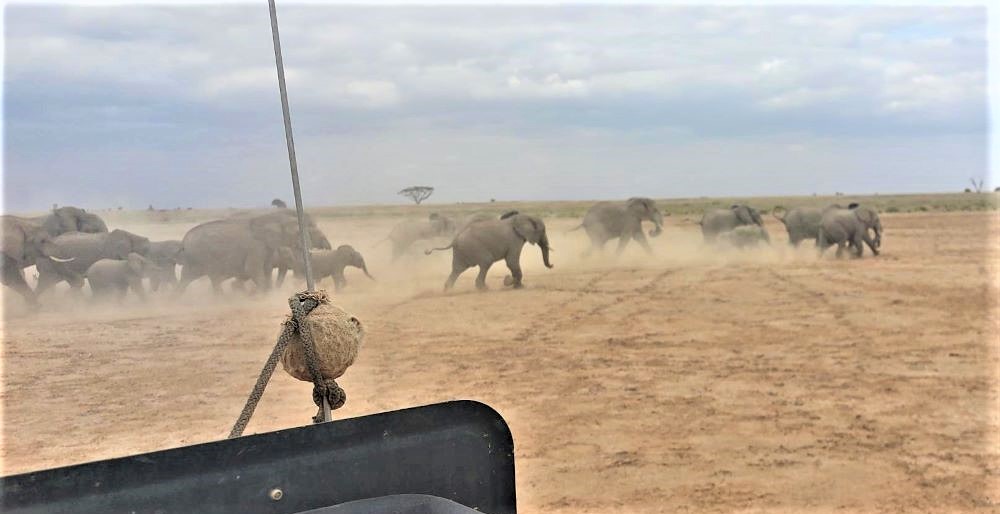 In addition, "on evening game drives, we'd always stop to enjoy the sunset, which was most enjoyable while sipping Amarula," she adds. That's a tasty cream liqueur from South Africa.
Coincidentally, in our first "Experiential Pavlus" blog of late last week, two other Pavlus Travel personal travel planners shared their own idyllic African safari experiences.
Delivering Incredible Client Trips
Trips aside, when Fontenot sits down to her desk on work days, "I find booking any and every trip for my clients satisfying," she says.
The Pavlus advisor continues: "That started from the very first day I went to work for Pavlus Travel. Now, each day, I truly feel as though I'm making people's dreams come true."
Some of her travel bookings reflect once-in-a-lifetime trips that clients have saved up for years to take. Others are family vacations for college graduations or fun trips for retirees.
During her own time off, the travel planner says "I really enjoy fishing" as well as venturing out by motorcycle on a long road trip. That said, Fontenot also knows that those with a true passion for travel also never stop looking ahead to their next big adventure.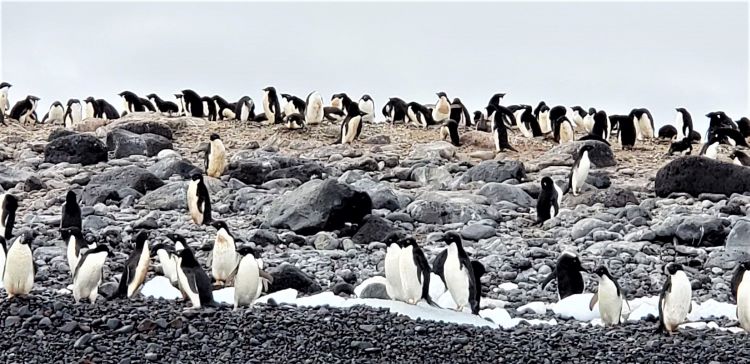 So, in winter 2024-2025, she hopes to mark Antarctica off her bucket list. "It's been a dream of mine for a very long time," Fontenot acknowledges. She's currently looking at many options for exploring the "White Continent" including traveling with Tauck, Viking, Lindblad Expeditions or another company.
The Meandering Traveler returned from Antarctica earlier this year, and our exploration of Paulet Island with its 100,000-plus pairs of breeding penguins was amazing.
So, where do you yearn to travel? It's never too early to start planning, believes Fontenot. "Your trip of a lifetime can absolutely become a reality."
So, why not give one of Pavlus' personal travel planners a call? See the contact information below.
If anything does tweak your interest in the story and you DO have questions about specific pricing, brochures, savings, accommodations, accessible options and so on, please contact us at  800-528-9300.
Or visit us online at Pavlus Travel's official agency Web site; there you can "live chat" with us online too!
This blog site is designed for "basic, general information" about travel. It's not staffed by travel advisors.
Any price examples used in the above blog are subject to change. They also do not represent the full range of options; a travel advisor can assist with additional information.
Please don't use the Reply Section below if you are asking for pricing, travel dates, accommodations, brochures or other specific requests. Please use the 800 number or online link.