On the cruise news front, the past few weeks have been a whirlwind at Princess Cruises. Here are "5 Top New Happenings" at the "Love Boat" cruise line.
1. Princess Cruises: Colonial Heritage Voyages
Leading up to the 250th anniversary of the United States in 2026, Princess Cruises is debuting its first-ever "Colonial Heritage Voyages" with port calls at Yorktown, VA. Three June 2024 voyages on Island Princess will offer a great opportunity to delve into American history.
Cruisers also can explore beyond Yorktown to either Colonial Williamsburg or Jamestown, VA. Did you know that Jamestown was the first permanent English settlement in America? It's true.
In Colonial Williamsburg, visitors often say they've "slipped back in time" as they watch folks in period clothing walk past historic sites.
"The locals" also will showcase life back in the day. For example, they'll demonstrate centuries-old baking techniques, agricultural work, sewing, blacksmithing and other Colonial-era daily tasks.
Most notably, though, Yorktown itself is a treasure trove of Revolutionary War history.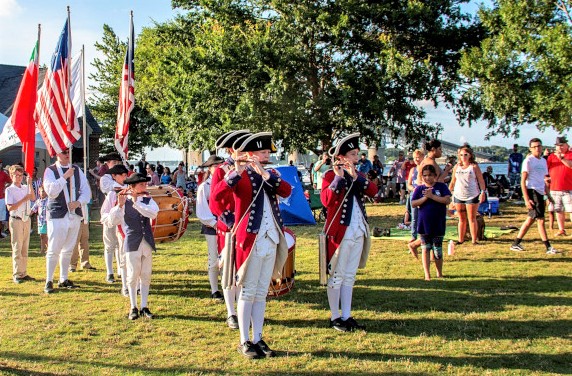 During these 10- and 11-day "Colonial Heritage Voyages" roundtrip from New York City, Island Princess will not only call at Yorktown, but also two other historic U.S. cities — Charleston, S.C., and Boston, MA. Plus, the ship will visit Halifax, Nova Scotia, Canada, plus Newport, RI, on select departures.
Departures are June 4, June 14 and June 25, 2024.
2. Princess Cruises: Razzle-Dazzle Cirque Eloize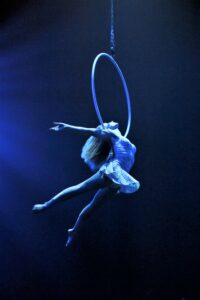 When the new 4,300-passenger Sun Princess debuts early in 2024, the artistry of the renowned Cirque Eloize of Montreal, Quebec, Canada, will be on full display. The group will perform three spectacular, original, contemporary circus performances.
Look for those in The Dome, a new top-deck, multi-level entertainment venue that debuts on the new ship. One perk? It will have natural sky views by day and by night.
In addition, the venue will feature state-of-the-art lighting effects and a hidden stage with advanced technical capabilities. That will create the perfect setting for Cirque Eloize's eight acrobatic and aerial performers.
A driving force in Montreal's cultural scene for three decades, Cirque Eloize creates, produces, and stages content that's a cut above. Cruisers can expect a combination of circus arts melded with music, dance, technology and theater.
If you go, what will you see? Three, 20- to 30-minute shows will rotate within The Dome on Sun Princess. They'll incorporate aerial hoops, an aerial pole, bungee, Cyr wheel, silks, mind-bending contortions and more.
Three Cirque Eloize Shows
The first show, BLUE, is described by Princess as a "journey into the magical space between ocean and sky where the spirit of love leads the artists through time and space." The second offering, COME FLY AWAY, will evoke notions of the 1950s era Rat Pack and the vibrancy of love.
Finally, the third show, ARTBEAT, will celebrate the beauty and joy of living life in full color. Best of all, all Cirque Eloize performances will be complimentary. Guests will be admitted on a first-come, first-served basis.
Currently under construction at a Fincantieri shipyard in Italy, the 175,500-ton Sun Princess will offer an array of new culinary, entertainment and activity offerings, as well as luxurious staterooms and suites in multiple categories.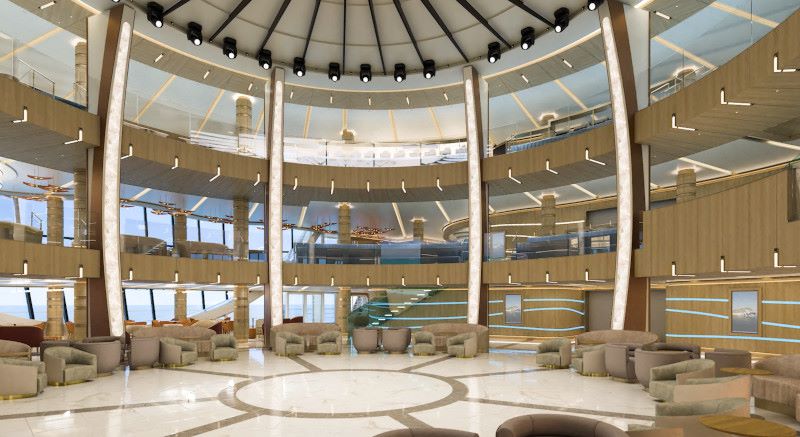 Inaugural 2024 Sun Princess cruises to the Mediterranean, Europe and Caribbean are on sale now. For the full press release about Princess' collaboration with Cirque Eloize, here's the Princess link. For specific details about cruise options on Sun Princess (itineraries, pricing, accommodations and more) contact your professional travel advisor.
3. Princess Cruises: New 2024-2025 Panama Canal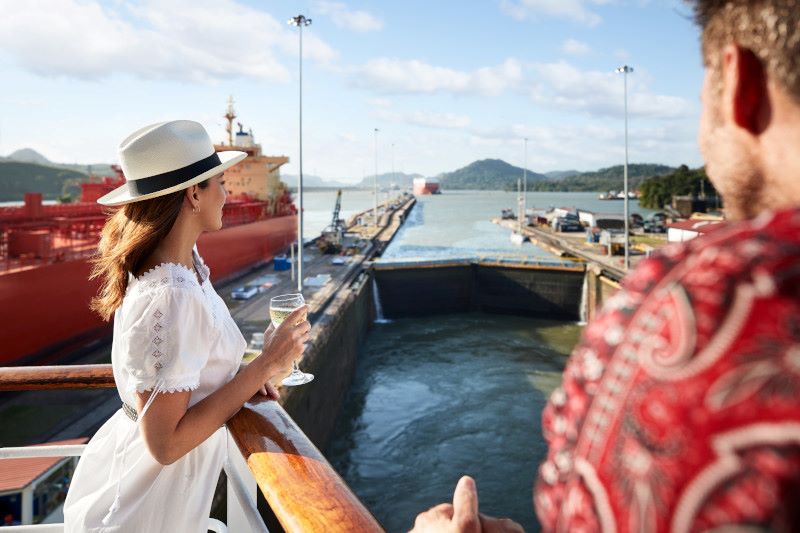 Never sailed through the Panama Canal? Or, would you like to do so again? Princess Cruises has been sailing to the canal area since 1967. So, here's the scoop on the line's 2024-2025 season.
"Three ships will transit the historic Panama Canal during our upcoming 2024-2025 season offering full transit sailings, ocean-to-ocean or roundtrip options from Fort Lauderdale," says John Padgett, president, Princess Cruises. "We're excited to bring Coral Princess back to the region, returning the ship to her roots where she was christened in the Panama Canal in 2003, by the then president of Panama, Mireya Moscoso."
Not to "date ourselves," but, yes, The Meandering Traveler attended that christening 20 years ago. It was a grand day with resplendent views of that special event happening amid the canal.
26 Canal-Focused Voyages
Back to the present and future, though…
Look for three Princess ships to sail on 26 canal departures in 2024-2025. The line will make 24 transits through the new, wider locks, plus 13 transits through the historic locks.
Among the voyages is a new, 12-day "Panama Canal with Costa Rica and the Caribbean" voyage. For the first time ever, guests can experience the partial transit of the Panama Canal, enjoy port visits in the Southern Caribbean with a late night in Aruba, and enjoy an additional stop in Bonaire or Curacao.
This itinerary is ideal for guests who wants to experience the Panama Canal transit, but also Latin America and the Caribbean. All these sailings go through the new locks.
If you're seeking the full shebang of lock transits, check out Princess' 16-Day "Ocean-to-Ocean" itineraries. Those stop in Fuerte Amador, Panama, and provide an in-depth exploration of the lock system and access to Panama City.
Voyages operate between Los Angeles or San Francisco to Port Everglades (Greater Fort Lauderdale), FL, and in reverse. All "Ocean-to-Ocean" itineraries will sail through the historic locks.
4. Naming of a Princess Ship 
Drum roll please!
Princess Cruises has revealed the name of its second, new Sphere-Class cruise ship. It's Star Princess. Debuting in August 2025, the ship will sail an inaugural season of Mediterranean voyages.
If you think you've heard that name before, you have. The first Star Princess ship initially launched in 1988 as Sitmar Fair Majesty. With the merger of Sitmar Cruises into Princess, she then entered service as Star Princess in 1989. That vessel was christened by legendary actress Audrey Hepburn.
The second Star Princess launched in 2002, as the third Grand-Class vessel, and debuted the line's Anytime Dining program. Currently under construction at the Fincantieri shipyard in Italy, the newest Star Princess and sister Sun Princess will be the line's largest ships at 175,500 tons.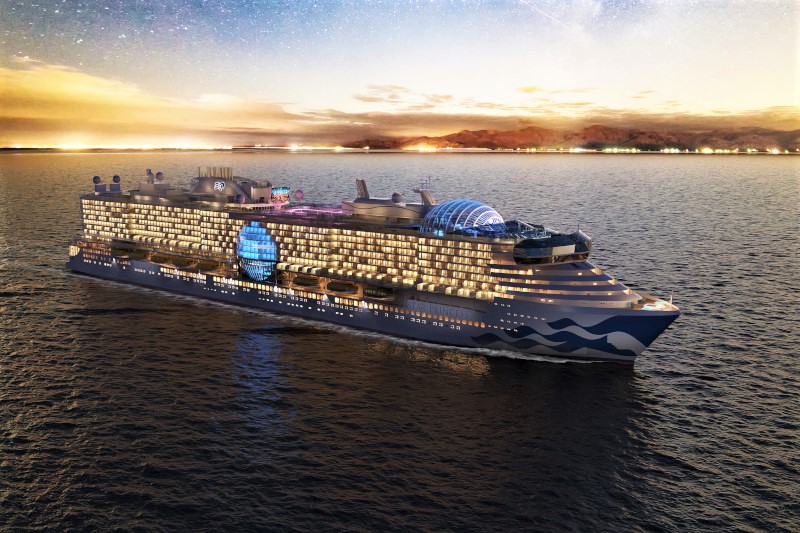 What's New with Star Princess?
Look for a ship design with more dynamic, outward views. In addition, Star Princess' design will have several new spaces including these:
The Dome, a transformational entertainment venue inspired by the terraces of Santorini, Greece.
A "next-level" Piazza featuring a glass sphere.

Princess

Arena, a technologically advanced main theater that will debut several new concepts.
A majestic dining room positioned aft to deliver unforgettable wake views.
Guests can also expect new food-and-beverage options, an expanded casino, new accommodations options, a two-story Lotus Spa and the Cirque Eloize shows mentioned earlier in this blog.
On the sustainability side, the new ship will be the second in Princess' fleet to be powered by LNG (liquid natural gas) fuel technology.
Look for Star Princess to debut on August 4, 2025, sailing a nine-day inaugural Italy and Greece roundtrip voyage from Civitavecchia (Rome). Following that, the ship will sail nine- and 10-day cruises from Civitavecchia (Rome); Athens, Greece; or Trieste (Venice), Italy. These cruises will go on sale June 1, 2023.
For more information, check out this Star Princess website page.
5.  Princess Heading to Port Canaveral!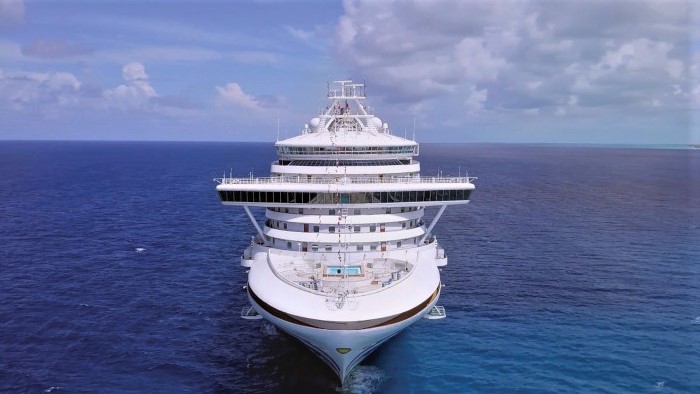 For the first time ever, Princess Cruises will homeport in Central Florida. The "Love Boat" brand will position the 3,140-passenger Caribbean Princess at Port Canaveral starting November 27, 2024. From this port, the ship will operate a full winter season of four- to 14-day Caribbean sailings.
Itinerary highlights include:
One departure of a four-day "Turks & Caicos Getaway" over the Thanksgiving holiday.
Five departures of an eight-day "Eastern Caribbean with St. Thomas" sailing to St. Thomas, U.S.V.I.; St. Maarten; San Juan, Puerto Rico; and Grand Turk, Turks & Caicos.
Five departures of an eight-day "Western Caribbean with Mexico" sailing to Cozumel and Costa Maya, Mexico; Belize City, Belize; and Roatan (Mahogany Bay), Honduras.
Nine departures of a six-day "Eastern Caribbean with Turks & Caicos" itinerary. That includes calls at Nassau, the Bahamas; Grand Turk, Turks & Caicos; and either Amber Cove, Dominican Republic; or San Juan.
"In addition, travelers can combine any of the eight-day and six-day vacations to create a 14-day vacation," says Shelby Steudle, president, Pavlus Travel. "Plus, those whose cruise from Port Canaveral will find many enticing attractions and activities in Central Florida, a wide range of flight choices into Orlando International Airport and good pre-cruise and post-cruise experiences."
For more Princess information, as well as specifics on the voyages mentioned above, visit the line's website or contact your personal travel planner.
Important Information from Pavlus Travel
If anything tweaks your interest in this blog and you'd like to talk about a future vacation, please DO call us at 800-528-9300.
Definitely, if you have questions about specific pricing, brochures, savings, itineraries, dates of travel, accommodations, accessible options and so on, please contact us.
Again, call us at 800-528-9300 or visit and "live chat" at Pavlus Travel's official agency Web site.